Home
Top medical body issues red alert for doctors on Covid-19 duty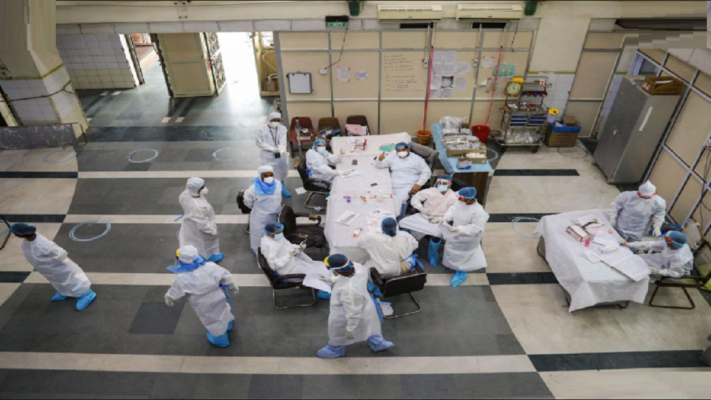 Citing the mortality rate due to Covid-19, the Indian Medical Association (IMA), the country's top medical body, declared a red alert for doctors and medical administrators on Wednesday. The IMA took into note the exposure of doctors to the virus during the initial stages of the pandemic due to lack of personal protection equipment (PPEs). To lessen these problems and the burden of coronavirus mortality, doctors and hospital administrations have been asked by the IMA to step forward and conduct strict review of all hospital set-ups and update the required systems. Infection control protocols have been asked to be looked into as well and any gap in the safety of doctors, nurses and staff has been advised to be plugged.
As per IMA National Covid registry data, 99 out of 1,302 infected doctors have lost their lives fighting against the virus. A percentile of 75 among the deceased was aged above 50 years. While both young and senior doctors are equally prone to the infection, the mortality rate has been inclined towards the elderly.
Dr Rajan Sharma, national president of the IMA, said, "While the medical profession remains the beacon of hope for the nation to lead the exit from the pandemic, Covid deaths among doctors have become a matter of great concern. IMA strongly advocates the leadership of doctors in adopting all scientific best practices. Wide dissemination of such knowledge is happening through an avalanche of webinars helping doctors to face the challenge. Since the administrative gaps are being addressed, clinics and nursing homes have opened, hospitals are functioning to capacity. Doctors need to take charge of the situation and ensure the safety of themselves, their families, their colleagues and staff."
The IMA has suggested a mandatory feedback system from doctors, hospital staff as well as the general public. Protocols of cleaning and sanitising have also been asked to be meticulously assessed. According to the IMA, death can be an exception but not a norm, recovery has to be. Hence, deaths across the elderly age spectrum have to be lessened by enhancing norms and discipline inside hospitals.
Dr R.V. Asokan, secretary general, IMA, said: "Senior doctors who are decisionmakers for the institutions have an enhanced responsibility of taking care of their flock."
The post Top medical body issues red alert for doctors on Covid-19 duty appeared first on The Daily Guardian.
Dailyhunt
Disclaimer: This story is auto-aggregated by a computer program and has not been created or edited by Dailyhunt. Publisher: The Daily Guardian