Home
Anubhav Sinha made this big reveal about Rishi Kapoor on the second anniversary of the film 'Mulk'!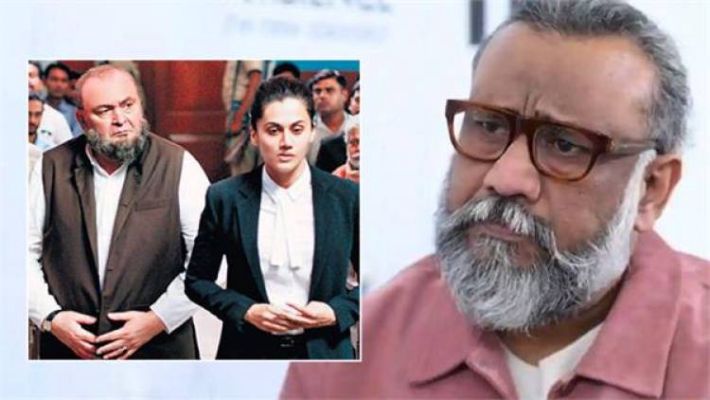 New Delhi. Anubhav Sinha's 'Mulk' starring the late veteran actor Rishi Kapoor, Taapsee Pannu and Rajat Kapoor has completed two years of its release on August 3, 2020. Even though, it was a sleeper hit, the film is still remembered as one of the most talked about and important stories that are most needed to present today. Needless to say, the film started a relevant conversation between people.
The critically acclaimed filmmaker shared his experience working with Rishi Kapoor, recalling, 'He (Rishi Kapoor) had agreed to do the film 15 minutes after Naresh. Chintuji always asked him to explain the scene before the shot and used to watch me carefully while I spoke. This made him understand what I want. '
The film was shot in 27 days
Interestingly, Mulk was shot in 27 days, which was a surprise for the late actor. 'Chintuji could not believe that the film was over and I insisted that I keep 10 days as a back-up. Then, one day, my CFO was asking me if I had some shooting left, saying that Chintuji had kept the date book between January 5 and 15, 2018. During the screening, Chintu was in tension, calling every 30 seconds for each update, as the country feared being banned. Then after 90 minutes of discussion, when I stepped out with the U / A certificate and told them, they repeated in disbelief that 'meaning the picture would be released!'
Anubhav Sinha, who along with Rishi Kapoor and was making the film,
Anubhav Sinha says' We met at Bachchan's Diwali party when Chintuji returned from USA. I ran and hugged them and had no idea they would leave so soon. I had planned many more films with him.
Anubhav Sinha will now film on Corona's experiences
After the success of his critically acclaimed film 'Thappad' this year, Anubhav Sinha has recently announced his next project - an anthology film based on stories and experiences from the coronovirus epidemic. Which will be produced under Banaras MediaWorks.
The interesting thing these producers will do is to develop an anthology film focused on the topic of our recent situation in the midst of the Kovid-19 epidemic, with talented narrator from four of his filmmaker friends like Hansal Mehta, Sudhir Mishra, Ketan Mehta and Subhash Kapoor. Has joined hands with
Dailyhunt
Disclaimer: This story is auto-aggregated by a computer program and has not been created or edited by Dailyhunt. Publisher: The Indian Print