Home
Digital Top-5: UP STF's big action at midnight, increase in corona cases in Maharashtra, big news this morning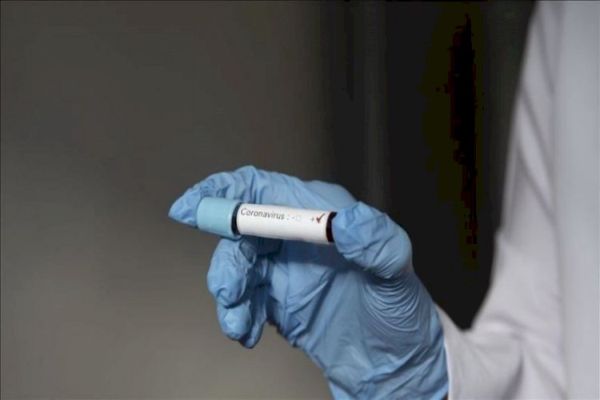 Surprising everyone before the Tamil Nadu assembly elections, former CM Jayalalitha's special friend Sasikala announced her retirement from politics. The Combined Commanders Conference (CCC) will be inaugurated from today in Kevadia, Gujarat. There is a continuous increase in the cases of corona in Maharashtra. Uttar Pradesh STF team has taken a big action in Prayagraj. Read the big news this morning.
1. Combined commanders conference will start from today
The Combined Commanders Conference (CCC) will be inaugurated from today in Kevadia, Gujarat. It will begin on Thursday afternoon. Commanders of the Army, Navy and the Air Force take part in it. On Friday, Defense Minister Rajnath Singh will also speak in the conference and on the last day of the conference, Prime Minister Narendra Modi will also talk to the commanders and soldiers.
2. Sasikala retired from politics before assembly elections
Before Tamil Nadu assembly elections, Jayalalithaa's special friend Sasikala has taken a big decision. Sasikala has retired from politics. In a letter to his supporters, Sasikala has said that the AIADMK cadre should work unitedly to defeat Stalin's party DMK in the coming elections.
3. 10,000 new cases of corona found in Maharashtra in last 24 hours
In Maharashtra, the number of new coronavirus (Coronavirus) has been increased once again on Wednesday. In the last two days, there was a decrease in new cases in Mumbai and some other areas, after which the hope of getting control of infection was being expressed.
4. BJP announced 16-member Election Committee in Kerala
The Bharatiya Janata Party (BJP) state unit has formed a 16-member state election committee on Wednesday, which also includes 'Metroman' E Sreedharan, for the Kerala assembly elections to be held in March-April this year. Who is one of the people who joined BJP recently.
5. UP STF murders deputy jailer at midnight
The Uttar Pradesh STF team piled up two notorious criminals in an encounter in Prayagraj mid-Wednesday. The culprits killed in the encounter have been identified as Mafia Munna Bajrangi and the notorious sharp shooter of Dilip Mishra gang and Pandey and HS Amjad, a criminal lawyer worth Rs 50,000. The encounter took place late night in Arail in Naini police station area of ​​Prayagraj district.
Dailyhunt
Disclaimer: This story is auto-aggregated by a computer program and has not been created or edited by Dailyhunt. Publisher: The Indian Print