Home
Objection to RSS-linked trust on MF Hussain and Mughal text in NCERT books, told parliamentary committee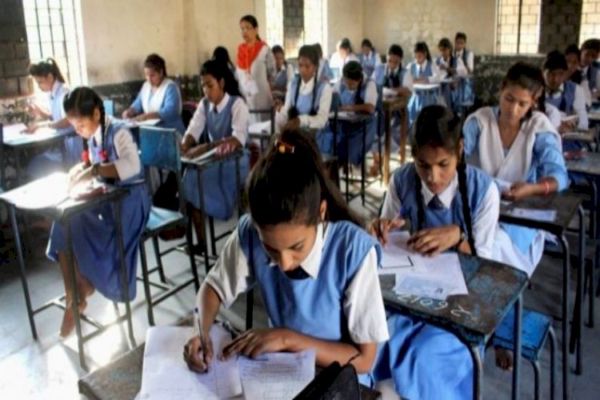 The Shiksha Sanskriti Utthan Nyas (SSUN), associated with the National Self-Service Association (RSS), has raised objections to some of the NCERT school textbooks. These were mentioned in the meeting held with the Parliamentary Standing Committee on Tuesday. Among the things that have been objected to, a text of late artist MF Hussain is included in the Hindi textbook of class 11th. While referring to the Mughal rulers in the Class XII history textbook, there is a reference to grant to support the construction and maintenance of places of worship.
The trust headed by Dina Nath Batra, former head of Vidya Bharati, the education wing of RSS, was invited to the parliamentary standing committee meeting on education, women, children, youth and sports on Tuesday. The trust was talked about to improve textbook and remove "references to non-historical facts and distortions about our national heroes from textbooks".
Rajya Sabha member Vinay Sahasrabuddhe headed the panel. The meeting was attended by representatives from the Department of School Education, NCERT and CBSE. Former NCERT directors JS Rajput, K Shankar Sharan, SSUN and RSS-affiliated Indian Board of Education (BSM) presented their stand before the committee on Tuesday. The committee is expected to meet again in a week for further hearing.
What objections were raised about the books
Objecting to a chapter in the Class 11 Hindi textbook by painter MF Hussain, Nyas said that it was inappropriate for students to study the life of a person accused of promoting obscenity and abusing religious sentiments. . The School Education Department at the same time informed the members that NCERT is in the process of setting up a panel to analyze and address complaints regarding "non-historical facts and distortions" about national heroes and events.
Dailyhunt
Disclaimer: This story is auto-aggregated by a computer program and has not been created or edited by Dailyhunt. Publisher: The Indian Print