Home
PM Awas Yojana: If subsidy has not been received yet, this is the reason! Know it soon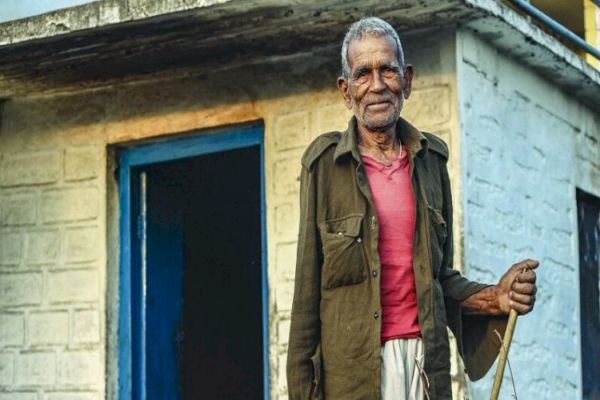 Under the Pradhan Mantri Awas Yojana, people get a discount of up to two and a half lakh rupees on loans taken to build houses. That is, you get a subsidy of up to two and a half lakh rupees towards the government to build a house, which is a benefit for you in a way. Many people have benefited under this scheme and you too can benefit from it. But many times it happens that you apply for this too, but you do not get the benefit of it.
Actually, many times you do not get subsidy due to different reasons. In such a situation, you know what are those reasons, due to which you are not getting subsidy. Let us know some special things related to subsidies…
What could be the reason for the subsidy stoppage
Under the PM Awas Yojana, subsidies are provided only to those with fixed income groups like three lakh, six lakh and twelve lakh rupees per annum. If you have not applied subsidy according to your income, then your installment gets stuck. Apart from this, the applicant of this scheme should not already have a house, so keep in mind that the applicant fulfills this condition. Also, only women should apply for it.
On what basis do you get subsidy?
The subsidy in this scheme depends on loan amount and income earning. By the way, 6.5 percent credit subsidy is available only for loans up to Rs 6 lakh. For this, people whose earnings are up to Rs 12 lakh, they can get the benefit of four percent subsidy on loans up to Rs 9 lakh. Apart from this, people earning up to Rs 18 lakh get the benefit of three percent interest subsidy on loans up to Rs 12 lakh.
Financial assistance is provided under the housing scheme
Under this scheme, for the first time, the central government provides subsidy on interest rates ranging from Rs 2.35 lakh to Rs 2.50 lakh to buy your house. At the same time, loans up to 6 lakh rupees are provided for a period of 20 years under the scheme for the economically weaker and poor income groups. Under this scheme, loans are provided to the people of three categories. These three categories are determined on the annual income of the person. So far, 1.26 crore houses have been built under this scheme across the country.
This is how you can apply
The government has created a mobile-based app for people taking advantage of this scheme. This app can be downloaded from Google Play Store. Once downloaded, you can login to it with the help of your mobile number. You must first create a login ID for this.
After this, an OTP i.e. one time password will come on your mobile number. With the help of password, you will be logged into the website of the scheme. Then the information that you will be asked, will have to be filled. After applying here to get a house, the central government elects the beneficiaries. Later the final list of the beneficiaries is released, in which you can check your name.
Dailyhunt
Disclaimer: This story is auto-aggregated by a computer program and has not been created or edited by Dailyhunt. Publisher: The Indian Print