Top Headlines
AASU to intensify anti-Citizenship Amendment Act movement after exams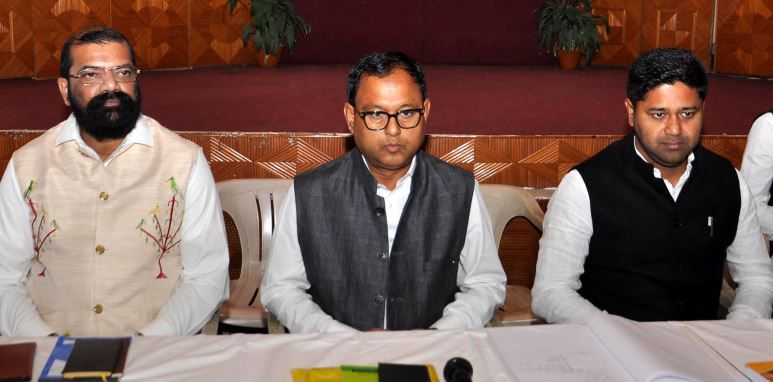 * Massive convention planned for sustained stir
STAFF REPORTER
GUWAHATI: The All Assam Students' Union (AASU) on Friday announced to intensity the anti-Citizenship Amendment Act (CAA) movement across the State soon after the ongoing examinations at the school, college and university levels are over by next month.
The decision towards this end was taken during the meetings of the executive committee and delegates held in the city on Thursday and Friday respectively.
AASU chief advisor Dr Samujjal Bhattacharjya told The Sentinel that the anti-CAA movement would be carried out in a massive way but in a disciplined manner across villages, hills and all other areas across the State. He further stated that the AASU has been maintaining a low profile now to prevent any vitiation in the examination atmosphere across the State. But the anti-CAA movement is still on, he said, adding that an anti-CAA rally will be held in Dibrugarh on Saturday.
Dr Bhattacharjya also said that the AASU, 30 ethnic organizations, AJYCP and artists' fraternity are working together to continue the movement. He stated that the AASU is also thinking to bring together all the associations involved in the historic Assam Movement such as the SAKP, central and semi central karmachari unions, the Axom Xahitya Xabha and the All Assam Lawyers' Association for a joint movement.
'There is a need to create a platform to unite and coordinate all other anti-CAA organizations which follow the similar ideology and similar ways of agitation with the AASU,' he pointed out.
Dr Bhattacharjya further said that the AASU is also contemplating to organize a Jatiya Abhibarton (national convention) to work out the various kinds of activities that would be required to carry forward the anti-CAA movement in the future. He, however, said that the final decision regarding the proposed convention will be taken only after consultation with the organizations which are involved with the anti-CAA agitation along with the AASU.
Advocating an economic movement in the State, the AASU chief advisor has warned the State Government to stop perpetrating atrocities on the students' union activists to dominate the anti-CAA protests.
On the issue of the introduction of the Inner Line Permit (ILP) in Assam, Dr Bhattacharjya said that the AASU and the NESO have been raising the demand. 'Since the demand is already there, the AASU's executive and delegates meetings have not adopted any separate resolution on the ILP,' he said.
Asked whether the proposed convention will float a new political party, AASU general secretary Lurinjyoti Gogoi said that the AASU will move forward with the suggestions offered by the people of Assam. 'The main objective of the convention is to chalk out a blueprint to safeguard the future of the indigenous people of Assam,' Gogoi said. He added that the anti-CAA movement would be intensified from March 15 and will continue till the Rongali Bihu celebrations in April.
Dailyhunt
Disclaimer: This story is auto-aggregated by a computer program and has not been created or edited by Dailyhunt. Publisher: The Sentinel