Top Headlines
After facing masses' criticism, Dispur brings in amendment against MSME Ordinance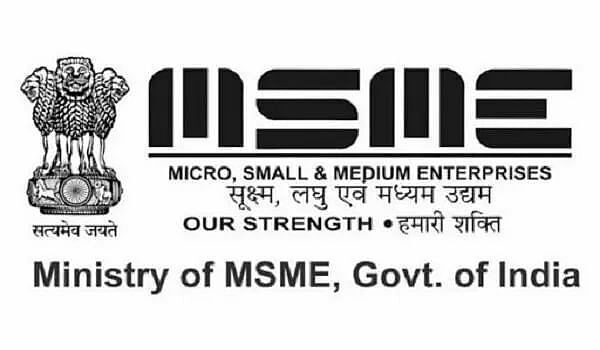 STAFF REPORTER
GUWAHATI: Following public protests across the State against the 'Assam MSME (Facilitation of Establishment and Operation) Ordinance', approved by the Assam Cabinet on June 29, 2020, the government has been compelled to bring a significant change in the ordinance. Now, it has been made mandatory to get permission, clearance and approval related to land before starting any industry across the State.
Informing this to the media here on Thursday, Industries & Commerce Minister Chandra Mohan Patowary elaborated, "Earlier there was a provision that after getting the 'Acknowledgment Certificate', agricultural land was proposed to be deemed converted for non-agriculture purpose to set up an industry. But now, it is proposed that so far land is concerned, no such exemption will be given. The business enterprises will have to take all the permission, clearance and approval related to land before starting any industry."
He further said, "The provisions related to the use of land in the draft Ordinance created some apprehensions over land issues in the mind of a section of people. A section of people still continue to express their concern about the protection of right of indigenous people over the land.
"After detailed discussion with various stakeholders, it was unanimously decided that stringent measures and provisions should be made so that the right of the indigenous people over their land are protected and kept unaffected.
"Accordingly, a provision has been proposed to be made in the draft MSME Ordinance that all the provisions of the 'Assam Agricultural Land (Regulation of Reclassification and Transfer for Non-Agricultural Purpose) Act, 2015' and other land laws will have to be followed and adhered to for setting up of any enterprise and no
exemption will be given under the aforesaid Act or any land-related Act for any business initiative or business enterprise."
The Minister also stated, "In addition to that, all land-related laws and provisions under this Act will have to be followed and observed by any enterprise. Moreover, it is reiterated that in addition to the above Land Act, 2015 provision is already proposed in the draft Ordinance to the effect that no enterprise will be permitted to use the land falling in restricted category - viz. Public Grazing Reserve (PGR), Village Grazing Reserve (VGR), wetland, heritage, historical, archaeological sites and land settled, allotted or reserved for religious institutions like xatras, temples, wakfs, land under the Tribal Belts and Blocks and in deviation of land use specified in the Master Plan wherever such plan is in existence."
The Government wants to reassure that it is committed to the rights of the indigenous people over their land, the Minister added.
#NewsMakers: Aabhijeet Sharma, President, APW in an Exclusive Chat with Oineetom Ojah
Dailyhunt
Disclaimer: This story is auto-aggregated by a computer program and has not been created or edited by Dailyhunt. Publisher: The Sentinel