Top Headlines
No government hold over vegetable market; only the middlemen's writs run marketing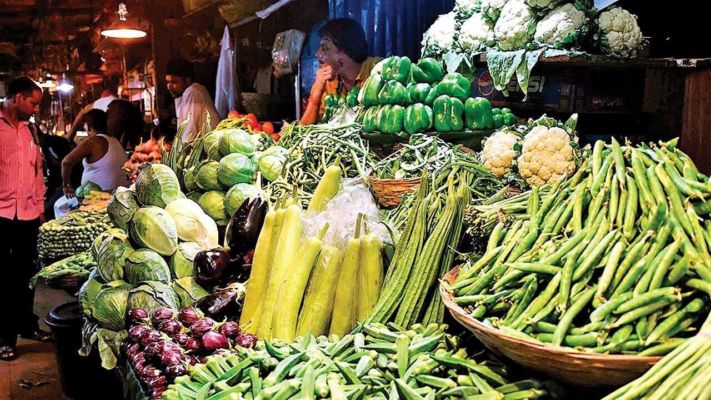 STAFF REPORTER
GUWAHATI: How come a vegetable item that is sold at Rs 5 or 10 per kg by growers at places like Barpeta Road, Sorbhog, Kharupetia, Howli, Dhekiajuli, etc., is sold at Rs 70-80 per kg in Guwahati or any other urban areas in the State? The reason is simple - in the absence of any controlling mechanism, only the middlemen's writs run in vegetable marketing.
The growers of the State deserve the credit for producing more vegetables than the State needs - 560 lakh metric tonne vegetables were produced in the State in 2018-19. However, due to lack of organized vegetable markets (sabji mandis) nearby, the farmers have no way out but to sell their products to middlemen at throwaway prices. They are under compulsion as vegetables like tomato, cabbage, ridge gourd (jika) etc are highly perishable in nature. Had there been adequate number of cold storage facilities, they could have got a succour.
Procuring vegetables from farmers the middlemen sell them to their nearby wholesalers at prices almost twice their cost prices. The middlemen from Guwahati and other urban areas of the State go to the wholesalers at Kharupetia, Barpeta, Howli etc and procure vegetables at almost at twice the prices from the local middlemen.
While transporting vegetables in a truck from Barpeta to Guwahati, the middlemen have to dole out money at four to five checking points to the police on the highway. When the vegetables ultimately reach Guwahati the wholesalers add all these unofficial payments made on way to Guwahati along with the transportation cost, and sell them to retailers at the rate of Rs 70-80 per kg of any vegetable item that was sold at Rs 5-10 per kg by the farmers.
On Wednesday, the State Food and Civil Supplies department procured vegetables on its own and sold them in as many as 120 places in Guwahati at controlled rates. That's a temporary measure. If the lockdown is withdrawn the consumers will be left at the mercy of the middlemen.
When asked, an official of the State Food and Civil Supplies department said, "Vegetables don't come under the purview of our department. We deal only with essential commodities."
An official of the State Agriculture department also said, when asked, "The job of our department is production, not marketing."
Yet another official from the State Agricultural Marketing Board, when asked on the issue, said, "Our duty is to monitor the market, not fixing prices."
These three statements make it amply clear that there's a vacuum of authorities on matters related to vegetable marketing in the State. Since there is no authority, the writs of middlemen run in the market at the cost of the growers who are deprived of remunerative prices and also the consumers who are made to pay through their noses.
#NewsMakers: Aabhijeet Sharma, President, APW in an Exclusive Chat with Oineetom Ojah
Dailyhunt
Disclaimer: This story is auto-aggregated by a computer program and has not been created or edited by Dailyhunt. Publisher: The Sentinel