Health
Five-hour surgery in Kochi hospital saves 40-year-old man from rare lung cancer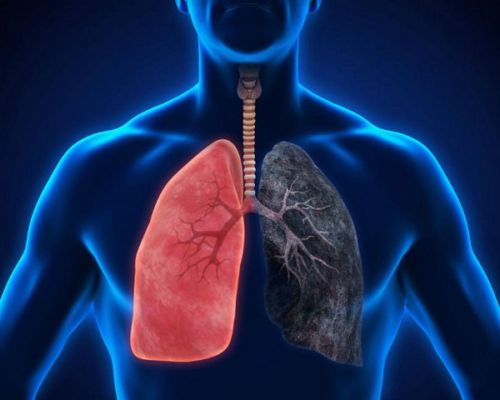 KOCHI: A 40-year-old man, diagnosed with a rare type of lung cancer (Carcinoid) that gave him just one year to live, has come back to life after a successful surgery at a city hospital.
Rakesh (name changed), who hails from Kerala's northern district Kasargode and employed in Gulf, woke up one day in 2011 breathless and coughing out massive quantity of blood (hemopysis). Thereafter he developed fever and pneumonia requiring injectable antibiotics. This became a regular feature every 2 to 3 months and his life revolved around the hospital.
After trying various hospitals in the Gulf and India, he approached the Sunrise Hospital. Pulmonologist Dr Vineet Alexander, who examined him found a tumor in the left lower part of his lung and diagnosed an uncommon condition called Carcinoid, said a Sunrise Hospital release.
Rakesh was referred to Cardiothoracic Surgeon Dr Nasser Yusuf, who advised immediate removal of half of the lung as that part of the lung was collapsed and not functioning. This was the source of recurrent infection. Removal of this permanently damaged part would cure him of his disease forever. His peers, friends and family, however, discouraged him stating that following Thoracic Surgery very few survive or end in seriuos complications.
He returned to Gulf. Soon his condition deteriorated, the episodes of coughing out of blood increased and so also hospitalisations. Frustrated he rushed back to India and consulted various hospitals in Bengaluru and Pondicherry. He was told that at this juncture that surgery carried considerable risk and even the possibility of death. Frustrated and depressed he returned to Kasargode.
All appeared lost, mentally traumatised and embarassed he went back to Dr Nasser Yusuf in Sunrise Hospital. As so much time had elapsed, he was reinvestigated. To everyone's dismay, the Carcinoid tumor had rapidly grown and now the whole left lung was affected. The only option was Surgery but the risk had become ten fold as entire one lung would have to be removed.
The doctors were doubtful whether Rakesh make it through the operation as the chance of life threatening bleeding was high as it involved the division of the major blood vessels connecting the heart and lung? They were also not clear whether Rakesh will be able to breathe and live on the right lung alone?
Numerous interactions and meetings took place with the family - brothers and uncle. The pros and cons were discussed including death during surgery. Having no other alternative, feeling desperate, hopeless and helpless the recourse to removal of the left lung was agreed upon.
And Dr Nasser finally performed the highly complicated surgery on October 29 and removed one lung successfully. The surgery lasted five hours and only one unit of blood was transfused. He was discharged after five days.
Carcinoid is a slow growing cancer. Only treatment for this condition is surgery before it is too late. Chemotherapy and radiation have no role in the treatmnet of Carcinoid. In less than a year, if Rakesh had not had surgery the tumor would have spread to the right lung and no treatment would have been possible then.
The Surgery was headed by Dr.Nasser Yusuf; Cardiothoracic Surgeon, Dr. Shaji P. G; Anesthesiologist, Dr. Vineeth Alexander; Pulmonologist and Dr. Jithin Jose, Intensivist.
Dailyhunt
Disclaimer: This story is auto-aggregated by a computer program and has not been created or edited by Dailyhunt. Publisher: The South Indian Post