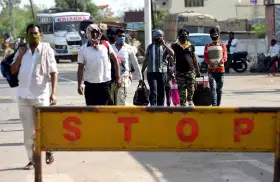 Rewa police rained canes on migrant labourers heading to their home state Uttar Pradesh from Maharashtra. Their only crime was that they had sought food and water from the men-in-khaki.
The incident occurred in Chakghat area of Rewa late on Saturday evening.
Most of the migrant workers passing through MP are those heading to UP from Gujarat and Maharashtra.