Posts
How to start an Online Tea Business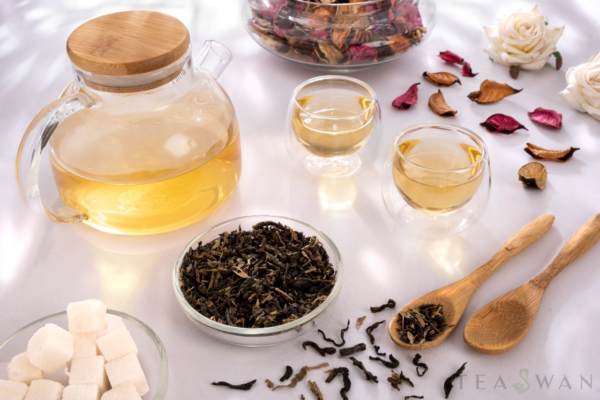 Tea is not just a cup to sip but an emotion for tea lovers. At first, you love to experiment with the different varieties of tea just for your pleasure. Then, you would like to share your exquisite experience in teas with others by getting your tea blending certified, making your products in the marketing world and finally getting your online tea shop.
" It takes as much energy to wish as it does to plan " - Eleanor Roosevelt.
As the quote says, plan and you will receive what you wished for. So, just to dream will not work, you should prepare yourself to roll your sleeves up.
Things to keep in mind
Before starting an online tea business, things one should keep in mind are as follows -
Firstly, you need to be sure about the kind of tea you want to sell, what blend you want to try.
One of the most crucial steps to take is uniqueness. What makes you different from the rest. You need to have a proper understanding of what is available in the market and what new needs to be introduced to provide uniqueness to your business.
Through your tea what is the main purpose you want to serve? Do you want to provide pleasure, flavour, blend or health benefits to your customer? You need to focus on how through your purpose you can cater to your customers' needs.
The name of your company acts as a catalyst to your success. You need a catchy name that is not unique but also connects with your customers most naturally and beautifully. Also, you need to keep in mind that the logo and the name should be in synchronisation with the purpose you want to be fulfilled.
Build - Up An Online Platform
To kick-start your online business you need a secure platform for your customers to make the transaction and to have an exquisite online shopping experience.  Start an online tea business and create your own tea brand with ZERO investment with https://teaswan.com Dropshipping Program.
You need a website that is just a cakewalk for your customers to find their yearned product and place an order for it. Make the experience of your customers memorable whenever they open your website. You can also hire a professional web developer to build up an online store for you.
The moment your website starts and is running, start posting your content. For the convenience of your customer, you can also make a blog - section on your website on which you can post about different products, to inculcate awareness about your brand in the minds of customers.
Need A Business Entity
To start a business firstly you need to register with your state to become a legal entity, depending on where you live. You may need an Employer Identification Number( EIN ) with the IRS, to file your taxes.
Finding Your Target Audience -
To build up a market for your product, you need to be foresighted about what kind of audience you want to target, what are their requirements to effectively and efficiently communicate with your customers and be able to shape your product accordingly. Like which type of audience you want to target, you need to keep that in your mind, the ones who prefer health over anything else or the ones who are inquisitive about trying unique blends or the tea connoisseurs.
Some tips to identify your target market -
Know your opponent's customers.
Examine your tea.
Know which gender, age group you are targeting.
Know about your competitor's strengths and weaknesses.
Dropshipping Tea products
 It is easy to start your own tea business or brand but from where to get your tea? The answer to this question is drop shippers. Drop shopping entitles you to start selling online without purchasing. It helps you in a way that when a customer buys something from your website, the order is placed to the supplies, and they will directly ship it to the customers from their warehouse.
The Dropshippers can even offer private label or white-label products.
The private - label means that the suppliers of the order allow you to put your brand's label on the packaging of the product they have provided to you. So, this helps you in a way that even if you are not a manufacturer of the concerned product you can set - up your brand.
Benefits of Dropshipping Tea products
You are only concerned with taking orders and not about their sourcing, stocking and shipping.
With a small amount, you can start your business.
You get ample time to just focus on the marketing of your brand and customer care.
Taking Directly From Tea Supplies
Instead of relying on drop shippers, whose quality of the product may be a question, having your brand name can be tricky. So, why not contact tea leaf suppliers directly. Then you will be well aware of the quality and type of product packed under your brand name.
And also keep in mind the storage capacity you have for the ordered tea leaves.
In teaswan, they have their supplier directories. Keeping in mind the audiences need :
Private label
Drop shopping
Wholesale
Have Impression with Your Packaging
Besides the quality of the product and customer care, another chief thing that will leave a footprint on the customer's mind is your packaging. Your packaging should make your customer thrilled. The packaging should carry a logo, brand name, description of the product, steps on how to brew your tea. You can make your packing appealing by the outlook of it, its colours used, graphics and can also add accomplishments which will help your customer to have faith in your brand.
So, if you have a long time dream of having your online tea brand, then it's time to make it a reality.
Dailyhunt
Disclaimer: This story is auto-aggregated by a computer program and has not been created or edited by Dailyhunt. Publisher: Times Applaud