Travel Destinations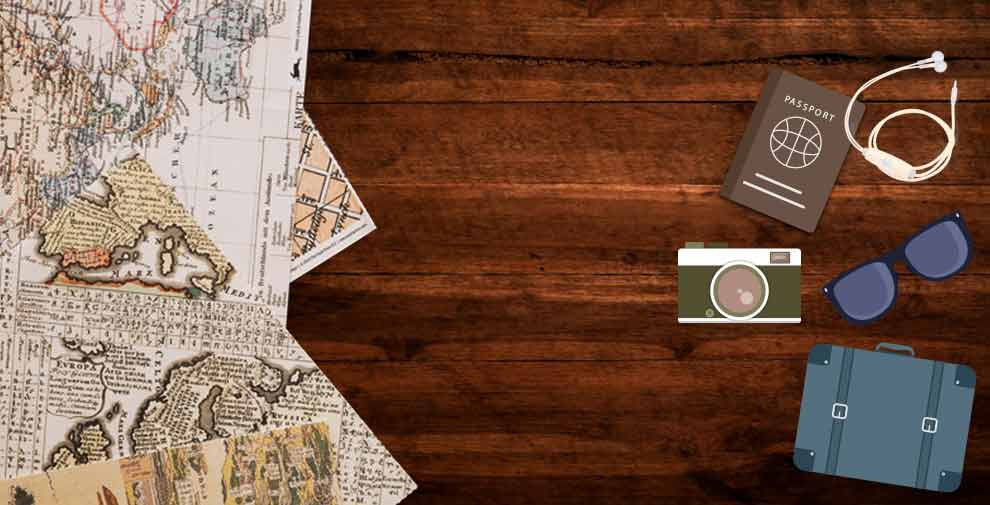 Travel Destinations
Holidays

Solo Travel is gaining popularity among the travel community steadily due to the sheer spontaneity that comes with it. The quest to discover oneself along with spiritual rejuvenation and flow of adventurous adrenaline becomes a perfect reason to pack your travel bag and climb those serene mountains or stroll by silent beaches, all by yourself. We tell you about 5 beautiful destinations in...

Holidays

It is great if you had been to Venice. If not and if you would like to know how it would feel like to be in such a lovely atmosphere, you may have to land in Udaipur, famously called the 'Venice of the East' and 'The City of Lakes'. Udaipur, a city in Rajasthan is a stunning location and has a rich cultural background and a great history. The palaces reflect the architectural grandeur prevailed...

Holidays

Kochi, the largest city in Kerala, is also one of the most popular tourist destinations in the state. Kochi (or Cochin, as it is also known) has some fabulous hideouts and getaways that are always a hit with the holiday crowd.If you've included a trip to Kochi in your Kerala holiday itinerary, you're sure to have a blast! From historical monuments to scenic locations, Kochi provides visitors a...

Holidays

Sandwiched between the Arabian Sea, the Indian Ocean, and the Bay of Bengal, South India has been blessed with rich and bountiful coastline. Best beaches in South India have immense natural beauty and tranquil atmosphere. Some of the most popular states of South India like Tamil Nadu, Kerala, Karnataka, Pondicherry and Andhra Pradesh have paradisiacal beaches.* Marina Beach, Chennai Known to be...

Holidays

Greenery, Mountains covered with tea plantations, forests, wild life, valleys, trekking and mountains are the memories that comes in when you hear about best places to visit in Munnar .Refreshing breeze, mountains covered with mist and acres of tea plantations, beautiful valleys and mud roads between tea gardens and some adventurous ride through the hair pin curves would definitely be enthralling to anyone,...

Holidays

* Deras Dam, Bhubaneswar Located in the Chandaka Elephant Sanctuary, Deras is a highly preferred weekend getaway. Nestled in the dense Chandaka forest, it is blessed with a serene and mesmerizing surrounding, hence making it famous among picnickers. Visitors can even get a close peek into the rich fauna of the area through the watch towers present here.* Salia Dam, Banapur This dam is situated in Banapur town which...

Holidays

Sometimes all one need after a week's exhaustion is an ideal weekend escape that will be enough to leave refreshed and energized in the end. Surrounded with vivid landscapes, we have compiled some top-notch breaks for you around the twin-cities, most of which are just a short drive away!* Satkosia Tiger Reserve, Angul Located across the magnificent gorge over the mighty river Mahanadi, this reserve is...

Holidays

* Gurdaspur, Punjab Gurdaspur is named after Guriya Ji, who founded this city in the beginning of the 17th century. It is a popular city located in between Ravi and Sutlej rivers, in the state of Punjab. The language used by most of the people in the city is Punjabi while for official purpose, Hindi and English are also used. Gurdaspur tourism represents a colourful bouquet of Punjabi culture, which...

Holidays

Delhi is a very important city of India as it is the capital of this country. Delhi is quite a large metropolitan city, which is also important commercially. Compared to other big cities in India, Delhi has a little more pollution. People working here have hectic work schedule, who are constantly looking for places around Delhi which can make them stress free and they can have some enjoyable moments. There are many...

Holidays

Like any other coastal city, upon arrival, Chennai greets you with all its heated glory. Previously known as Madras, Chennai is a melting pot of various cultures which are reminiscent of the past and also embraces modernism with open arms. Though Chennai has its fair share of tourist sites, for those who are locals, summer time escape from the metropolitan city offer some much needed respite. So here...
Loading...