Impeachment Proceedings Against Trump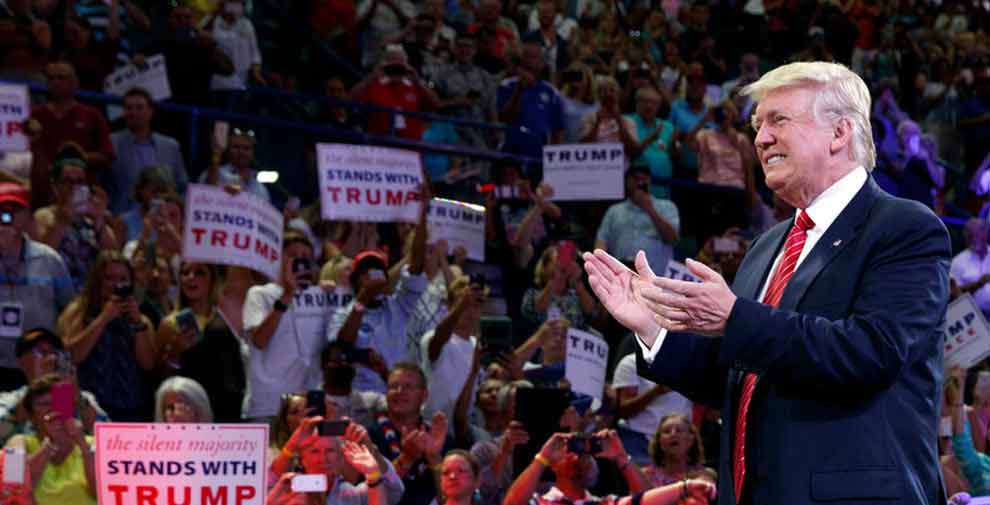 Impeachment Proceedings Against Trump
Home

The Donald Trump administration has been at it for a while now. Silicon Valley and tech companies operating in the US have been in the line of what seemed to be persistent fire of the US administration over the Trump presidency. One decision after the other, one tweet after the other, and it seemed like President Trump was doing exactly what people...

News

Media Credit: Chris Kleponis/Pool/Abaca Press/TNS Francesca Chambers and Brian Murphy, McClatchy Washington Bureau WASHINGTON - In the final weeks of Donald Trump's presidency, as loyalists fled or were pushed out, a once unlikely figure emerged as one of the last senior officials by his side: White House chief of staff Mark Meadows. A former congressman who...

World News

More than a week after Donald Trump's supporters took to the US Capitol and destroyed the federal property, the Senate Republican Majority Leader Mitch McConnell has agreed that the riots had been "provoked" by the outgoing President. Calling it a provocation, he said "the mob was fed lies," by the twice-impeached President Trump. |...

Headlines

Describing the attack on the Capitol as a shocking and incendiary attempt to "overturn" results of a free and fair election, a group of independent UN rights experts has expressed hope that the US democracy will emerge stronger from this crisis with renewed commitment to peaceful pluralism and rule of law. Twenty-three Special Rapporteurs and members of Working...

Headlines

The Federal Bureau of Investigation (FBI) is probing whether a woman from Pennsylvania, who was part of the mob that stormed the US Capitol on January 6, stole a laptop or hard drive from House Speaker Nancy Pelosi's office and planned to sell it to the Russians. In an arrest warrant filed late Sunday, the federal agency said that it is seeking Riley June Williams on...

Home

Vice President Mike Pence reached out to Capitol Police officer Eugene Goodman late last week to thank him for his efforts during the attack on the US Capitol, a person close to Pence told CNN, but they haven't connected yet. Goodman has been hailed as a hero after video emerged of him guiding the violent mob away from the Senate chamber, where...

Opinion

The US capitol violence came as a shock to many as the incumbent regime led by Donald Trump clashed at the US capitol with lawmakers and officials from the opposition party in an unprecedented move. People all over the world were rattled at the developments in the land which is held as the epitome of liberal democracy and constitutional values. Harrowing images from Washington...

Latest News

Donald Trump Donald Trump shot to prominence with a business empire that bears his name, but after four years of political tumult capped by his supporters' violent attack on the Capitol, the US president's brand stands tarnished, threatening his businesses, experts say. Companies that stuck with Trump throughout his term are cutting ties in an 11th-hour stampede,...

International

The world is still shocked by the images of protesters storming the US Congress to halt the certification of the next President. If there are any skeptics out there who still doubt that the social media and online platforms have become systemic actors in our societies and democracies, last week's events on Capitol Hill should answer them. Social media giants like Twitter and Facebook have suspended President...

Headlines

President-elect Joe Biden has slammed Republican lawmakers who refused to wear masks while huddling in a secure location during the January 6 riot at the US Capitol despite the threat of coronavirus, telling them that "it's time to grow up". At least four members of US Congress -- including Democratic leaders Pramila Jayapal, Brad Schneider and Bonnie Watson...
Loading...