Market Analysis
66% of influencers witness significant increase in post engagement during Covid-19: YAAP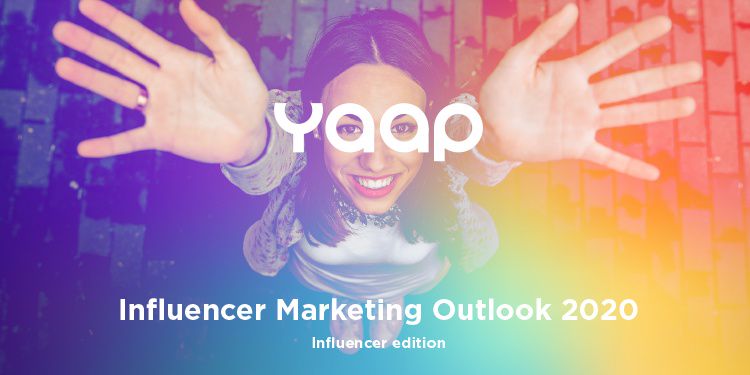 Mumbai: YAAP, a new-age, specialized content design, discovery & distribution company, has launched the Influencer Marketing Outlook Report 2020. The aim of this study was to arrive at data that can help brands, agencies and influencers understand the influencer marketing space better. It throws special light on the impact of Covid-19 and the level of engagement with fake followers.
The study was based on findings of a survey of 750+ influencers representing various sectors such as fashion, travel, tech & gadget, auto, BFSI and gastronomy, from 22 states and union territories across India, with a follower base ranging from 500 to 5,000,000.
According to the study, creating quality content is the key driver for influencers to collaborate with a brand/ agency. It was rated even higher than brand recognition and financial compensation. 88% of the influencers said that brands should focus on the content quality when selecting influencers, while other important parameters to be considered are engagement rate and follower authenticity.
Some of the other key findings included:
When asked about the challenges faced by influencers, 58% of the respondents agreed that delayed payments was their biggest problem. The other challenges are low or no compensation, lack of clarity, no creative freedom and unrealistic timelines.
Commenting on the findings, Irfan Khan, Partner at YAAP said "The lockdown has allowed influencers to explore their full potential with limited resources by becoming more creative and authentic in their content. Additionally, the interruption in traditional form of marketing opened up new avenues with brands enhancing their budgets on content and influencers to stay relevant and connected with their audience. We conducted this study to understand influencers perspective on shifts and changes in the industry, social media platforms, content formats and impact of Covid-19. The insights gathered clearly indicate that influencer marketing is maturing and is finding a strong footing for itself."
Given the ongoing pandemic and its economic effect, the survey also included questions about the impact of Covid-19 on influencers.66% of the influencers have seen a significant increase in post engagement during Covid-19. While the number of brand campaign queries has remained the same or increased for majority of influencers, the number of campaigns they have participated in has seen a fall. A probable reason cited by Mr. Khan behind this is the easy availability of tv celebrities to brands as no production is taking place during lockdown. The influencers have become more rigorous in posting their content, with 53% indicating that their frequency of posts and stories have gone up during this period. Most of the influencers have collaborated with other influencers via live and other platforms.
As we know, fake followers and/or engagement are very common on social media and many brands fall prey to this. The YAAP survey findings reinforced that engagement with fake followers is a major challenge in the influencer community, with more than 56% of the respondents knowing people first-hand who have participated in fake followers/engagement. Unrealistic brand requirements and competition are prime reasons for influencers to engage with fake followers.
Mumbai: 200 Privacy Experts, Advertising Executives and Legal Professionals from over 45 countries, joined a Virtual 'Global Privacy Laws Handbook...
Mumbai: Discovery Plus, India's first aggregated real-life entertainment streaming app, which offers of thousands of hours of exclusive content across...
Dailyhunt
Disclaimer: This story is auto-aggregated by a computer program and has not been created or edited by Dailyhunt. Publisher: TVNews4u