Home
Alpino Health Foods rolls out digital campaign #BeBetter starring MTV Roadies fame - Shweta Meht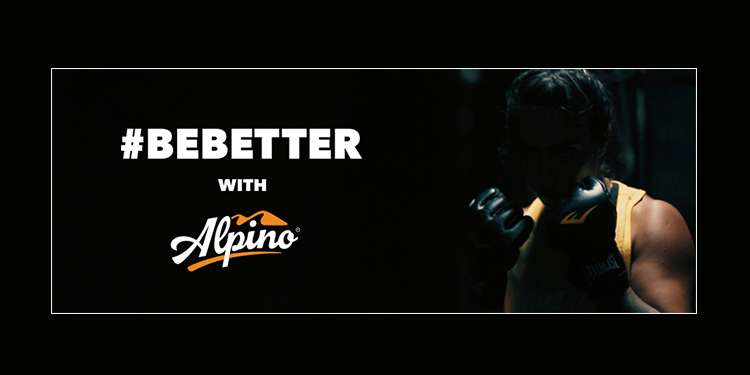 Mumbai: Alpino Health Foods, an industry leader in the health foods category and provider of its iconic peanut butter has launched a digital campaign called #BeBetter starring Shweta Mehta of MTV Roadies fame.
The campaign, that has been conceptualised and executed by Surat based, Gemius, showcases Shweta Mehta performing her daily fitness activities with full vigour highlighting the protein-rich health foods provided by the brand. Through the campaign, Alpino focuses on educating their consumers on the high nutritional value and the absence of harmful fats and cholesterol, hence providing better health for better performance.
Targeting fitness enthusiasts and bodybuilders in the country, Shweta Mehta is selected for the campaign due to her multiple achievements - National Level Dancer, Representative of India in Bikini Fitness Athlete for the Asian Championship and Winner of Roadies Rising, she symbolizes strength, dedication and is an epitome of fitness.
Chetan Kanani, co-founder of Alpino Health Foods, said, "With the launch of #BeBetter campaign and having Shweta Mehta on-board, we want to spread a message that protein-rich foods if taken in the right way and the right quantity can help you perform better and gain a better health - #BeBetter!"
Highlighting the creative thought process behind the campaign, Saurabh Pacheriwal, co-founder of Gemius said, "Alpino resonates better health and strives to create an impact in the community by offering products which makes one fitter, everyday. The Peanut Butter is revolutionary and a rich source of protein. We wanted to set the brand messaging clear while also connecting with the audiences from fitness and FMCG worlds, together. Shweta rightly resonates with the messaging and the audience connect as well."
Alpino Health Foods offers peanut butter in various flavours and varieties. In addition, their product range also consists of whey protein and apple cider vinegar.
Dailyhunt
Disclaimer: This story is auto-aggregated by a computer program and has not been created or edited by Dailyhunt. Publisher: TVNews4u