Home
Amit Bhandari Joins Marathi OTT platform Planet Marathi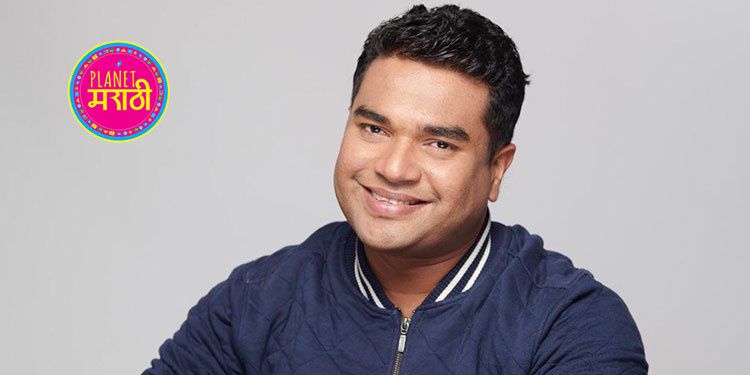 Mumbai: Just a few months ago, Planet Marathi announced the first-ever Marathi OTT platform that will curate exclusive Marathi content across various genres for the global Marathi audience. Ever since the big news, quite a few names are getting associated with the brand. The most recent name to join the bandwagon of entertainment changemakers is Amit Bhandari.
Amit, who was the Assistant Vice President at Sony Marathi and also being a popular media personality, who has several accolades in the entertainment industry. He will now start the second inning of his career with Planet Marathi. Amit Bhandari's collaboration with Planet Marathi brings great synergy as both the names are renowned for their path-breaking work in the entertainment industry. Akshay Bardapurkar, Head and Founder, Planet Marathi, created this brand back in 2017 and eventually made his way into film production. Amit Bhandari's association with Planet Marathi promises that the caliber entertainment will see a peak.
Amit Bhandari will be managing the front of Planet Marathi Film Production, Planet Marathi OTT, and Planet Marathi Talent. While talking about this new chapter in his career, he says, "Today the audience is sensitive when it comes to the content they consume. Planet Marathi OTT recognizes these nuances and is committed to transforming the way Marathi content gets distributed, broadcasted, and the way users experience it. "ममानाचा, ममराठीचा" is the tagline of Planet Marathi OTT. I would love to contribute to Akshay's vision and give Marathi content the long-overdue recognition it deserves on a global level. My goal is to enable the creation of meaningful content that moves people and promises value in entertainment." Amit also expressed his inclination towards meeting the pace of the fast-evolving talent-management and film production industry with Planet Marathi's skilled team.
Commenting on the new addition to the team Akshay Bardapurkar, expressed his exuberance saying, "We have always believed in the pursuit of excellence. It is only with the right talent and a strong vision, that achieving excellence is possible. Amit has demonstrated his innovation and forward-thinking with YuvaSakal, Mumbai Times, Star Majha (ABP Majha), and Sony Marathi. The expertise he brings to Planet Marathi along with the decades of experience in Marathi and Hindi entertainment, Amit will only add value to Planet Marathi."
Tags: Akshay Bardapurkar Amit Bhandari Planet Marathi
Dailyhunt
Disclaimer: This story is auto-aggregated by a computer program and has not been created or edited by Dailyhunt. Publisher: TVNews4u