Market Analysis
Asia Pacific Online Video market to generate $50 Bn Revenue by 2024: MPA report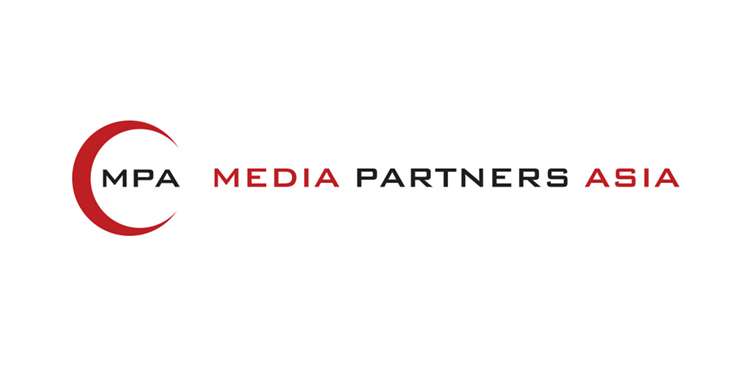 Mumbai: Media Partners Asia (MPA) launched new report that projects the online video market in Asia Pacific to generate revenues of $50 billion by 2024.
The Online Video sector, this year, had delivered $27 billion in advertising and subscription revenues, a 24-percent gain on 2018, according to MPA's latest in-depth report, Asia Pacific Online Video & Broadband Distribution 2020.
China remains the largest online video market in Asia, accounting for 59 percent of revenues this year. This is forecast to slip to 55 percent in 2024, with revenues of about $27 billion. The major platforms Alibaba, Baidu and Tencent, together with the more recent ByteDance, will represent almost 70 percent of that total, MPA says.
Offering insights into trends in the Chinese online video business, Vivek Couto, Executive Director of Media Partners Asia (MPA) said, "Regulatory intervention to delay the streaming of popular costume dramas and select Hollywood content has proved challenging. Therefore, the pace of net new additions in D2C SVOD has slowed since 2018. Revenue growth has decelerated at market leaders iQiyi, Tencent Video and Youku. These three players had a combined 57-percent share of online video industry revenue in 2018. Short-form video consumption is increasingly popular, with ByteDance benefitting. ByteDance, an innovative Beijing startup that created the hit video app Douyin (known as TikTok internationally), competes with Alibaba and Tencent across key internet segments. The company has flooded the market with short-video inventory and put pressure on ad pricing across major online video platforms."
The region's second-largest online video market is Japan, followed by Australia and New Zealand, India, Korea, Taiwan, Thailand and then Indonesia, which will overtake Thailand in 2024. Outside of China, online video revenues will rise from $11 billion this year to $23 billion in 2024.
AVOD will be the dominant business model in most markets, with the exception of China, Australia and New Zealand. SVOD is also expected to gain scale in Japan, India and Korea.
In India, SVOD will contribute a third of online video revenues in 2024 with Hotstar merging as a key player in both SVOD and AVOD segments.
Southeast Asia will continue to be led by AVOD models, generating a whopping 74 percent of online video revenues by 2024. Of the three major regional players-HOOQ, iflix and Viu-Viu has been the most successful, thanks to its lineup of premium Asian content (notably Korean series), a strong tech platform and telco partnerships, Couto observes.
Overall across AsiaPac, the AVOD-SVOD split will shift from 56/44 this year to 54/46 in 2024.
MPA reports that 15 platforms will generate 70 percent of the region's online video revenues this year, led by YouTube and followed by the four Chinese majors (iQiyi, Tencent Video, Youku and ByteDance) and then Netflix, Amazon, Hotstar, Hulu Japan, dTV, Stan, Niconico, Foxtel Now/Kayo, Viu and Wavve (a venture of Korean telco SKT and the broadcasters SBS, MBC and KBS.)
The global majors, Amazon, Netflix and YouTube, will account for 54 percent of online video revenues in Asia, ex-China, this year. "MPA estimates that YouTube will have 63 percent of Asia Pacific ex-China AVOD revenues in 2019," Couto says.
Netflix will have about 13.2 million paying subs in the region by year-end, MPA projects. "The operator experienced significant growth in Australia, New Zealand, Japan and Korea during the course of 2019," Couto notes. "It passed 1 million subs in India in 2018 and introduced a mobile-only pricing plan in 2019. Its progress in Southeast Asia, Hong Kong and Taiwan has been steadily incremental led by a few key markets."
Amazon Prime Video, meanwhile, "has made significant progress in India and Japan, where the operator has invested in local content while other Amazon services also scale," Couto adds. "After a slow start, Prime Video is gaining momentum in Australia. MPA expects Prime Video to benefit from Amazon scaling its flywheel in key markets in Southeast Asia in the coming years."
On the upcoming competitive landscape, Couto observes, "Disney+ will launch in Australia in November 2019 at a competitive price point of A$8.99 (US$6.7) per month. When it launches, Disney+ is expected to include Disney's kids and animation content as well as films from Disney studios such as Marvel and Pixar and select family content from Fox and National Geographic. In 2020, Disney+ is expected to launch in Japan, a market in which a similar Disney Deluxe service exists today and one in which Disney brands and content have significant resonance. By or before 2021, new entry markets for Disney+ will likely include Southeast Asia, Hong Kong, India, Japan, Korea and Taiwan. We do expect the platform to be well amongst the top 10 in Asia Pacific within five years' time."
"The online video industry is evolving and growing rapidly across Asia Pacific," Couto says. "This is especially true in countries with a significant addressable broadband market, developed payment infrastructure and a dynamic local content ecosystem, as entertainment and, in some cases, sports rights move online. Government-enforced IP protection has also been relatively effective in some markets, helping drive the market forward. At the same time, deep investments in content and technology have helped a handful of homegrown and global players to scale and dominate market share. Some of these players have access to abundant capital, with content and video distribution forming part of larger ecosystems in some cases, subsidizing costs and investment. Standalone OTT video remains loss-making in Asia Pacific on the whole, although some operators should start to see profits over the next three to five years, either in large domestic markets or as part of an expanding global and regional footprint. Deft regulation will be key to fulfilling online video's potential. In many instances, regulators are attempting to bring OTT regulations in line with broadcasting and pay TV, although restrictions on foreign investment could inhibit best-of-breed competition, while imposing TV content standards on niche online services may be counter-productive. Rules on foreign content titles allowed within libraries also potentially limit consumer choice."
Dailyhunt
Disclaimer: This story is auto-aggregated by a computer program and has not been created or edited by Dailyhunt. Publisher: TVNews4u