Advertising
The International Advertising Association India Chapter Revamps Young Professionals Program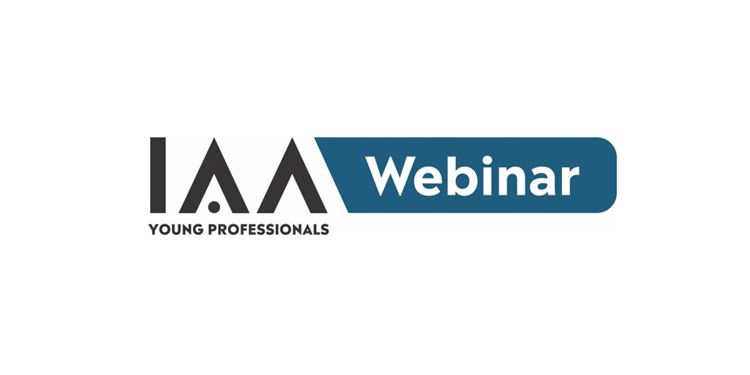 The International Advertising Association (IAA), the world's most influential network of marketing and marketing communications professionals has announced the revamp of its Young Professionals program and launches the first series of webinars launched by the new IAA- Young Professionals team.
Commenting on the launch, Punit Goenka, Managing Director and Chief Executive Officer, Zee Entertainment Enterprises, and President of the India Chapter of the International Advertising Association (IAA) says "The IAA has long stood as the apex and most influential industry body in driving transformative action. With the revamped Young Professionals Program and the conclusion of its first event for the year, the industry's Youth is set to continue this legacy with the goal of uplifting the quality of talent and build the strength of the next generation of leaders of the Indian Marcom industry through the connections of the IAA and its activities. I wish the very best to Janak and his team in promoting this movement."
With a view to promoting thought leadership in a new-reality and way of work, the IAA YP team had its first session concluded for the year this Friday. The webinar organized by the India IAA YP chapter, covered 'The Importance of Narrative in Communications' and was steered by renowned storyteller and ex-Unilever consumer insights expert - Mr. Bharat Avalani. The session was attended by a hundred virtual participants from countries - namely India, Romania, United Kingdom, China, Sweden, Ghana, Nepal, Malaysia, Pakistan, Bangladesh, etc
"With the ever-changing advertising landscape at a global level, there is a need to drive leadership and add vigor to the industry's talent. The IAA Young Professionals program has long tried to be a voice of the young talent of the industry. Under the new leadership, I am confident this team will drive change, not just at an India level, but will showcase the power of Indian advertising talent at a global level. I wish the new leadership team success in this endeavor. Our first event was a step in the direction to infuse a new art of using small data to reveal a big story and to build on the industry thought leadership." Adds Janak Sarda, Managing Director, Deshdoot Media Group and Vice President (Global), IAA Young Professionals Development
The IAA Young Professionals India chapter is also hosting a second webinar on 'Navigating Through The Business Impact of COVID-19' and will be conducted by Kanchan Samtani, Managing Director & Partner - India, Boston Consulting Group and will be held on the 29th of April 2020. (Participants may register at iaaindiayp@gmail.com)
The COVID-19 outbreak and subsequent nationwide lockdown have disrupted the lives of many, especially the local communities and daily wage...
800% increase in page views about food and delivery services, 48% increase in pageviews about popular game PUBG Mobile in...
Dailyhunt
Disclaimer: This story is auto-aggregated by a computer program and has not been created or edited by Dailyhunt. Publisher: TVNews4u