Movers - shakers
Xavier Prabhu, Founder & MD, PRHUB elected the next President of IPREX, APAC Region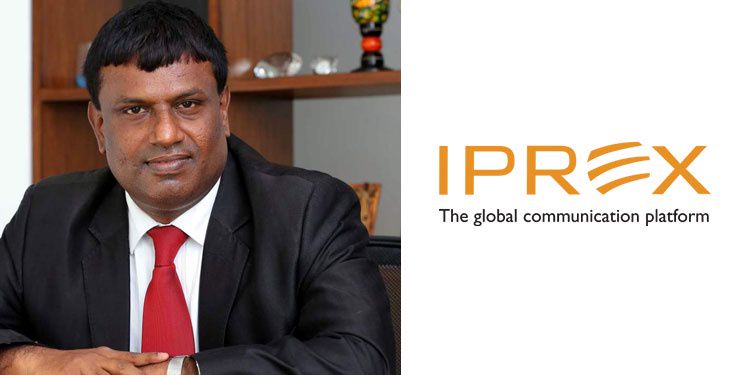 Mumbai: IPREX, aUS$420 million networks of communication agencies with 1,600 staff and 110 offices worldwide working across a spectrum of industries and practice disciplines and the third-largest global network of independent PR firms, today announced its new global leadership team. Xavier Prabhu, Founder & MD, PRHUB (IPREX Partner in India), one of India's prominent branding, communications, and entrepreneurship voices, will take on the role of President - APAC region for IPREX effective June 1, 2020. In his new role, he will be part of the 6-member global board and the 13-member global executive committee which together sets the strategy and direction for the whole network. With more than 60 IPREX partners worldwide, the global communication network is uniquely positioned to embrace the new era of communications that is not limited by borders or languages and welcomes diversity of thought.
In her comments on the new leadership team, Alexandra Mayhew, Executive Director, IPREX said, "IPREX's greatest strength is its incredible partners and global connectivity, which has been on display the past several months as our partners have come together to support one another through Covid-19. The communications industry is shifting to a more global mindset and the advantages of having independent agencies from around the world come together to truly support one another has proven invaluable, especially during the current pandemic. I look forward to working with the new leadership team which is dynamic, experienced, and driven."
On his new role of President, APAC Region for IPREX, Xavier Prabhu, Founder, and Manager Director, PRHUB, said, "Would like to thank Andrei, the outgoing global President, Julie, the incoming global President and the entire board for reposing the confidence in me to play a role in a region that is diverse, different and thus inherently more complex. In Alexandra and Alaina, have an awesome team, on whom will heavily count on in the days and months to come to get IPREX to expand in Asia-pacific. Personally, I look forward to the new role as one that will involve great learning working closely with some of the best minds in the business from across the world."
With 25 years' experience across advertising, journalism, and PR, Xavier Prabhu is among India's most visible PR entrepreneurs. A TEDx speaker, he speaks regularly in India and beyond (10+ countries including US, Mexico, Kazhakstan, Iran, Slovenia, Belgium, Germany, UK, Turkey, and Japan) on branding, communication, PR, entrepreneurship, leadership, etc. He was the Founding Editor of a unique business handbook being bought out of Bangalore and led a one of its kind full credit course on Emerging economies for a leading Indian university's unique, residential MBA program focused on producing entrepreneurs.
Healthcare and the associated industries stood up in the testing times during the global pandemic. India has produced PPE kits...
Beyond #WFH is our initiative to spread positivity and inspire our readers by inviting leaders and friends to share what...
Dailyhunt
Disclaimer: This story is auto-aggregated by a computer program and has not been created or edited by Dailyhunt. Publisher: TVNews4u