Videos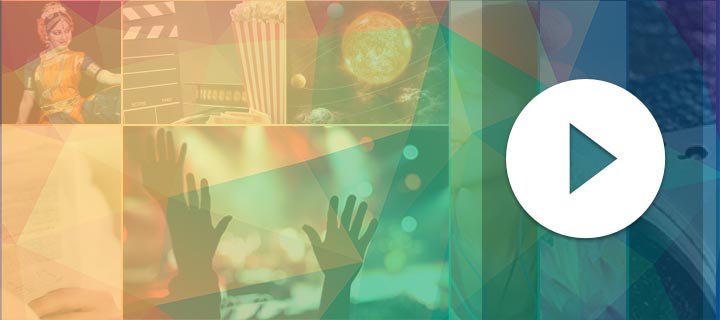 Videos
Home

Marigolds, Jasmine, Lillies, Roses - that are used in decoration at weddings and parties, and offered during prayers in temples, are now being destroyed by farmers as the nationwide lockdown to conatin the spread of coronavirus disrupted the flower industry.

News

Lockdown Blues| Hrithik Roshan Plays Piano At Home,But Wait, Did We Just See Suzanne Khan Pass By?Bollywood celebrities are busy posting videos as to how they are beating the lockdown blues. From washing dishes to fitness videos, they are sharing glimpses of their lives on social media and entertaining their fans. Actor Hrithik Roshan Posted a...

Photos

1/9 A health worker sanitises an area near Nizamuddin mosque, after people who attended the religious congregation at Tabligh-e-Jamaats Markaz, tested postive for COVID-19, in New Delhi. The Markaz in Nizamuddin West, which is among the major coronavirus hotspots in the country, has been cleared after the evacuation of 2,361 people in the past 36 hours. Photo by Tribhuvan Tiwari/Outlook 2/9 ...

News

Lockdown Blues| Sunny Leone Keeps The 'Spirits High' With Justin Timberlake Trying to keep spirits high with a little @jtimberlake My children have been locked up in our building for many days now. @DanielWeber99 and I trying to do our best everyday :)Daniel's dancing is the best!! Lol pic.twitter.com/h8cOpL7m25 ...

Videos

Sensex rallies over 1,000 points, BPCL jumps by 14% Equity indices bounced back from yesterday's decline and closed over 3 per cent higher on the last trading day of the financial year 2019-20 (FY 20) tracking gains in global markets. A sizable improvement in Chinese manufacturing data for March supported the market sentiment. Investors, however, continued to track development related to...

Videos

Health Ministry confirms 271 new cases and 3 deaths in last 24 hours Health Ministry, Joint Secretary Lav Agarwal confirmed 1,251 COVID-19 cases and 32 deaths in the country. In the last 24 hours, Lav Agarwal said, '271 new cases and 3 new deaths have been reported.' The deaths have been reported from Gujarat, West Bengal and Madhya Pradesh respectively. Lav Agarwal said that...

Videos

COVID-19: 21-Day lockdown by PM Modi crucial to fight against pandemic, Says European think-tank European think-tank lauded India's action against COVID-19 outbreak. European Foundation for South Asian Studies (EFSAS) said 21-day lockdown was not easy but was a crucial step. It added that Indian government was wise to take quick actions to stop the...

Videos

Strict action to be taken against rumor-mongers: Maharashtra Home Minister Maharashtra Home Minister, Anil Deshmukh requested the labourers from other states to not leave Mumbai. He said, 'We have made adequate arrangements of food and shelter for them. There is no need to leave Maharashtra.' Deshmukh further said that on April 01 we celebrate April Fools' Day with our...

Videos

Sweet shops to remain open for 4 hours every day amid national lockdown West Bengal Chief Minister, Mamata Banerjee's announcement to give 4 hours relaxation every day to sweet shops as brought relief to dairy farm, sweet lovers and other small industries in Bengal. The sweet shops maintained social distancing and proper guidelines while attending the customers that walked...

Videos

State's first COVID-19 patient is fully cured: Punjab Health Minister Punjab Health Minister BS Sidhu, on total number of cases in Punjab, said that coronavirus cases in the state are 41 including 3 deaths so far. 'State's first COVID-19 patient has now been fully recovered,' added the health minister. BS Sidhu further added that more than the people in quarantine, people out...
Loading...