Home
Intertek Launched Total Sustainability Assurance In India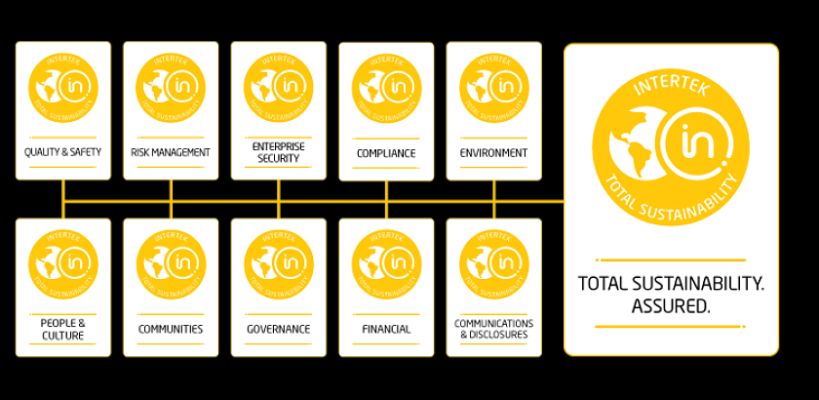 Intertek Group plc announced the launch of its innovative Total Sustainability Assurance programme in India. This will provide companies an industry-leading, independent assurance solution enabling them to demonstrate their end-to-end commitment to sustainability.
India's status as the world's most populous democracy, together with its vibrant demographic landscape and high-tech revolution, present enormous opportunities for continued rapid economic growth. At the same time, the expectations of all stakeholders - consumers, employees, suppliers, regulators, communities, students, government and shareholders - have continued to rise, with the effects of climate change becoming more apparent and requiring companies to balance rapid growth with a sustainable, socially responsible approach.
André Lacroix, CEO of Intertek, said: "Today marks a truly exciting moment for Intertek in India, as we build on our incredible growth journey together at a time when stakeholders are seeking genuine reassurance that corporations are taking an end-to-end approach across their entire value chain."
"Sustainability has to start at the heart of the company's operations - where quality, safety and sustainability are seen as the foundations of driving sustainable growth - and has to take a holistic approach to cover all aspects of corporate activities. Our unrivalled expertise in delivering Total Quality Assurance solutions in India means Intertek is uniquely positioned to support the needs of our clients here in delivering truly sustainable results. Sustainability is the global movement of our time and we are passionate about supporting the needs of our clients in India and across the world to help them address their complex sustainability challenges of today, tomorrow and the day after tomorrow."
Having reached a tipping point in the world of sustainability, today's launch event follows on from the global unveiling of Intertek's Total Sustainability Assurance programme. Intertek Total Sustainability Assurance heralds a truly exciting breakthrough innovation for businesses and broader stakeholders across the Indian corporate landscape, representing a pioneering initiative that provides an end-to-end, independent, systemic sustainability programme from both an operational and corporate perspective.
In India, Intertek has been supporting the needs of its clients over the years with a real depth and breadth of innovative Operational Sustainable Solutions across industries including Textile and Footwear, Electrical and Electronics, FMCG, Oil and Gas & Chemical, Banking and IT, and a range of Industry Agnostic Solutions.
Dailyhunt
Disclaimer: This story is auto-aggregated by a computer program and has not been created or edited by Dailyhunt. Publisher: VOICE and DATA