Home
Lenovo partners Featherlite & MyPhyzio to create guidelines to avoid WFH burnout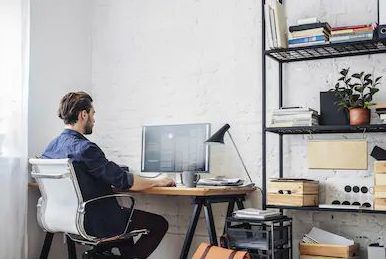 Popular electronic gadgets provider, Lenovo - in an initiative aimed at educating everyone about maximizing productivity while working from home - has collaborated with furniture manufacturing organization Featherlite and ergonomic consulting firm MyPhyzio.
The collaboration has resulted in the release of a work from home guidelines for efficient remote working experience titled WFH 101. The guideline focusses on three aspects:
Guiding consumers in setting up their dedicated workspace at home
Advising them on the right products and technologies to enable maximum productivity
Recommending best practices while working from home, to ensure a healthy lifestyle, work-life balance, and avoid burnouts.
According to a recent global Lenovo study conducted specifically on the evolution of work during COVID - 19, 43% of Indian professionals surveyed complained of back pains, while 38% complained of neck pains and more.
Along with physical ailments, workers across India have also identified healthy work-life balance as another top challenge while working from home. In fact, 70% feel it is more important to have separate devices (personal computers, phones, etc.) for work and their personal life.
These insights highlight the need for proper WFH guidance to minimize discomfort, including ergonomically designed furniture, uninterrupted internet connectivity, large external monitor that adjusts to natural eye-level, appropriate headphones and other neatly arranged accessories.
Maintaining right body posture, making time for lunch and coffee breaks, and following basic videoconferencing etiquette is also important for individuals working remotely.
Amit Doshi, Chief Marketing Officer, Lenovo India has said that the WFH 101 guide attempts to simplify the overall WFH experience for the brand's consumers.
Satish Kumar Sharma, President, Featherlite Office Systems, commented on this initiative, "We are also proud to utilize our wide reach in 60 cities and our "Make in India" range of products as we partner with Lenovo in the WFH 101 guide."
Dr. Megha Arora, Co-founder, MyPhyzio also stated on the occasion, "As more people continue to work from their home office settings during the pandemic, this WFH 101 guide will help them become cognizant of the ergonomics of their environment and other factors impacting their overall mental and physical health. With our expertise in corporate physiotherapy, we want to assist working professionals to adapt to a healthy and productive lifestyle."
Dailyhunt
Disclaimer: This story is auto-aggregated by a computer program and has not been created or edited by Dailyhunt. Publisher: VOICE and DATA