Astrology
How is your day: 26th september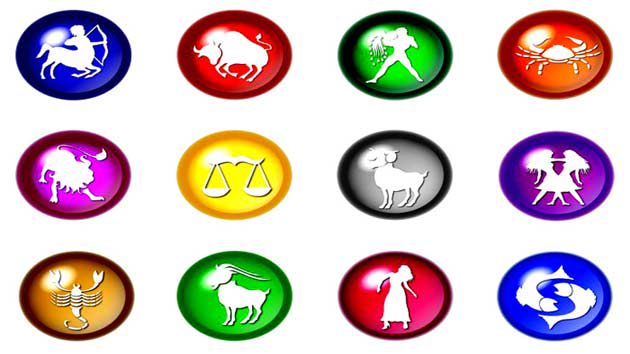 Aries
: As you work harder and harder, you will surely be noticed, and appreciated. You are however revolving your life around your career. This could make you boring to friends who think otherwise!
Taurus:
Work is routine and you desire it to be more challenging. If employed, you are hoping to be assigned ventures that can showcase your talents. Take it slow and easy. Don't rush the process.
Gemini:
Busy and yet troubled by an old health issue cropping up is something you have to deal with. A medical opinion is a wise choice. Finances for some are still tight and suggestions on saving will be bright.
Cancer:
You shall have all of what you desire, as you possess the Midas touch today. Making the most of it may require aggressive action. Let complacency be an issue of the past and forge ahead with confidence.
Leo:
Anything you do against the flow of the universe today will rebound. Falling flat on your face is likely. Avoid manipulation and maintain a low profile. If married, a separation could be confirmed.
Virgo :
At work, if you feel you are in a situation that is causing you growing stress, asking for help in a personal will be protected and directed well.
Libra:
If employed, you come to a point where you feel growth is stalled due to politics and hence causes a delay. Speaking with your seniors may make a difference provided you stay diplomatic and logical in your point.
Scorpio:
A busy day as incomplete assignments, and pending paperwork, keep you occupied, certain delays are inevitable.
Sagittarius:
Health improves, if employed; an early start is indicated as sudden travel plans for business cum pleasure. Those in love have many a minor tiff with their mate. An early resolution is advisable.
Capricorn :
Busy with domestic matters you may have to cancel prior made plans with associates. A temporary phase! Disappointments are plenty and yet you try to get it all going. Your sincerity calls for the best to happen.
Aquarius:
A business proposal offered to you by a close pal and its many different prospects tempts you to take the chance for some extra money.
Pisces:
You'll make progress with a creative project and reach a new understanding with a child. Happy times come through fun pastimes.
Dailyhunt
Disclaimer: This story is auto-aggregated by a computer program and has not been created or edited by Dailyhunt. Publisher: Webdunia English