Home
How is your day : 4th August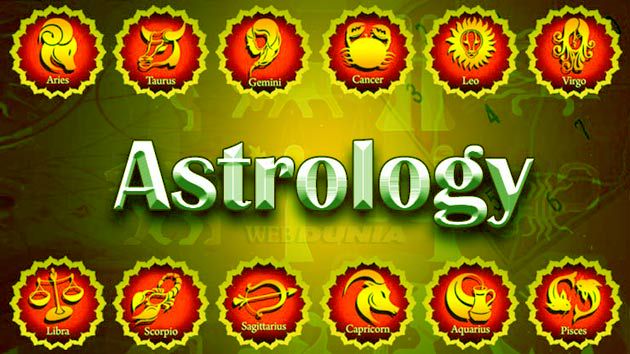 Aries:
Health needs attention as an old ailment crops up and could cause you trouble. Medical advice and cutting down on work helps. Independent business people do well. Celebrate with loved ones tonight. Have fun.
Taurus :
Work is routine and you desire it to be more challenging. If employed, you are hoping to be assigned ventures that can showcase your talents. Take it slow and easy. Don't rush the process.
Gemini :
Work is slow as your mind seems to be racing in many different directions. Allow yourself a mental break and ease out issues that bother you. Health needs care, especially for those suffering from joint aches and pains.
Cancer :
Your attitude may not be one of gratitude, but making sure you are a part of a solution rather than the problem will bring results. Mixed at first, there will be improvement later.
Leo :
Love life seems smoother yet you are insecure about your mate and his/her intentions for you and the future you desire. Open communication and being fair will break barriers.
Virgo :
In the midst of chaos in your domestic life, chores and work related journeys are plenty and tiring. Make sure you keep your well being as most vital and take on only what you can handle.
Libra :
Finances and money dealings should be your top priority today as you reap exactly what you sow and will face consequences beyond your imagination. Make amends this evening and strengthen bonds.
Scorpio :
Business partnerships do well as contracts you have been waiting for materialize. Promised money comes in. You get geared up for action-oriented plans later this evening.
Sagittarius :
Giving yourself importance is one thing, but constantly comparing yourself to others is pitiful. An internal makeover is most essential. Cleanse your thoughts and your heart. Take your time. Health is good.
Capricorn :
If you have lost recently, it is time for some movement and commitment as your life takes a turn for the positive. Travel plans materialize and great fun is in store. Love life comes to a grinding halt.
Aquarius :
Work wise your take on what you can handle peacefully and move at your pace, giving quality and order more importance than ever, love life comes to a halt, and rediscovering romance will cheer you up this evening.
Pisces:
Do not overestimate yourself or your success, there is much to be learned and experienced, staying in integrity allows for subtle but significant changes, those in long term relationship faces many an ego battle.
Dailyhunt
Disclaimer: This story is auto-aggregated by a computer program and has not been created or edited by Dailyhunt. Publisher: Webdunia English