Home
UP govt rushes state plane to Ahmedabad to fetch Remdesivir injections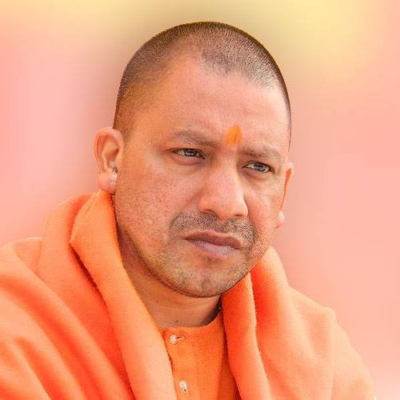 Lucknow:
With the state facing an acute shortage of life saving Remdesivir injection, the Uttar Pradesh government sent a special plane to Ahmedabad with a medical team to fetch 25,000 doses of this injection which are expected to reach the state capital by Wednesday evening.
"The state government is working with full commitment to provide better health services to the people and for that to make available 25,000 doses of Remdesivir injection, the government has sent a team of officials in a state plane to Ahmedabad. This medicine will reach Lucknow by Wednesday evening," the CM, who earlier informed that he had tested positive for COVID, said while reviewing the status of Covid-19 in a high-level meeting convened through virtual medium on Wednesday. The Chief Minister said that there should be no shortage of Covid beds and oxygen in the districts. He told officials that districts, including Lucknow, Prayagraj, Varanasi, Kanpur Nagar, Gorakhpur and Jhansi, should ensure adequate beds with all medicines. Dialysis machines should be provided in covid hospital for the treatment of corona patients suffering from kidney disease.
He directed that the Chief Minister's office, Chief Secretary's office, Additional Chief Secretary Health and Principal Secretary Medical Education should monitor this system regularly.
"There should be continuous availability of oxygen in covid hospitals. Additional Chief Secretary Health and Principal Secretary Medical Education should review this regularly," he said.
The Chief Minister said that 840 additional beds have been arranged for Covid patients in Lucknow. In private medical colleges which are being operated as covid hospitals, arrangements for additional medical staff and medical resources should be made on priority.
The Chief Minister directed that the testing work should be conducted with full capacity. The number of RT-PCR tests should be increased. Manpower should also be arranged according to the requirement. He also instructed to immediately start using TruNet machines for covid testing.
Yogi said that through regular communication with the corona patients recuperating in home isolation, information about their health status should be obtained and their guidance should be given as required. The Chief Minister Helpline- '1076' should also be used in this work. It should be ensured that in all districts including Lucknow, covid patients of home isolation continue to have a smooth supply of medical kits of all prescribed medicines.
He also instructed the Health Minister and Additional Chief Secretary Health to check this system.
The Chief Minister directed that the integrated command and control center established in the districts should function smoothly. "To improve the functioning of Integrated Command and Control Center and to fix accountability, senior officers of District Administration and Health Department should be posted there," he said and added that these officers should keep up to date information on the status of various activities along with necessary coordination work.
He directed that the District Magistrate, Senior Superintendent of Police / Superintendent of Police and Chief Medical Officer in each district should meet daily at the Integrated Command and Control Center and review the situation and decide the next strategy.
The Chief Minister said that sanitation, sanitization and fogging should be done on a war footing in every district. "In view of the possible arrival of a large number of people from other states in the state, quarantine centers should be set up in every district. The quarantine center should be equipped with screening and testing as well as lodging and food for the people," he said.
Medical Education Minister Suresh Khanna, Health Minister Jai Pratap Singh and senior officials attended the meeting through virtual medium.
Dailyhunt
Disclaimer: This story is auto-aggregated by a computer program and has not been created or edited by Dailyhunt. Publisher: Webdunia English
related stories
Featured Stories