Dr Talk
HEPATITIS WONT WAIT, IT'S TIME TO ACT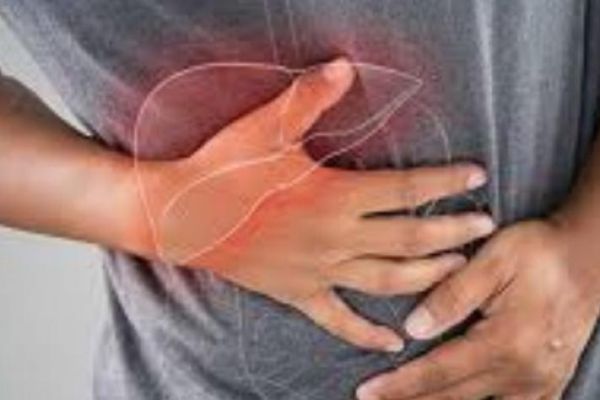 Image used for representational purpose only
Hepatitis is one of the most prevalent chronic medical condition that has created significant impact on millions of people. Hepatitis viruses are the second most common cause for cirrhosis of liver across the world. World Hepatitis Day (WHD) takes places every year on 28th July bringing the world together under a single theme to raise awareness of the global burden of viral hepatitis and to influence real change. In 2021 the theme is 'Hepatitis Can't Wait'.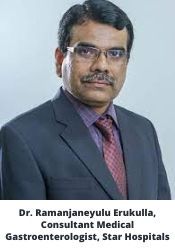 Dr. Ramanjaneyulu Erukulla, Consultant Medical Gastroenterologist, Star Hospitals , said, "Today, as we celebrate World Hepatitis Day, the global campaign "Hepatitis Can't Wait" highlights the need to accelerate hepatitis elimination efforts, especially during the COVID-19 pandemic. While the second wave is gradually subsiding, majority of the people are still anxious about visiting hospitals to get their regular medical care. It is indeed the need of the hour to create awareness about
Hepatitis and encourage people to come forward. Hepatitis is an inflammation of the liver, most commonly caused by a viral infection. Although it is a major global threat, Hepatitis is a preventable, treatable & curable disease. Creating awareness, early detection and appropriate medication is the key to eliminate this fatal menace from the society."
There are primarily 5 types of Hepatitis,
 Hepatitis A - Transmitted from person to person through the fecal-oral route
 Hepatitis B - Exposure to infected blood, semen, or other body fluids
 Hepatitis C - Transmitted via exposure to infected blood
 Hepatitis D - Transmitted through mucosal contact with infectious blood
 Hepatitis E - Transmitted through contaminated water or food
Fever, fatigue, loss of appetite, nausea, vomiting, abdominal pain, dark urine, light- colored stools, joint pain are few of common signs and symptoms of Hepatisis.
There are cases in which people do not experience any sort of symptoms. It entirely depends on our natural defense system and how it reacts to the infection.
PREVENTIVE MEASURES FOR HEPATITIS
 Getting vaccinated for Hepatitis is of utmost importance
 Stay away from Alcohol
 Practice good personal hygiene
 Wash your hands regularly
 Stay away from personal items of infected patient
 Regular screening / diagnosis
 Maintain good diet
The Department of Medical Gastroenterology at STAR Hospitals provides patients with advanced care in the prevention, diagnosis and treatment of diseases of the gastrointestinal system. With advanced technological reinforcement and phenomenal diagnostic expertise, the department is also backed by the surgical expertise with surgical gastroenterologists who provide exceptional services in a soothing ambience with a great emphasis on patient satisfaction.
ABOUT STAR HOSPITALS
STAR Hospitals, strategically located at Banjara Hills, Hyderabad, provides ethical and personalised care within an infrastructure on par with the best institutions
around the world. We bring together a dedicated team of expert physicians, nurses and other healthcare professionals to provide the highest standards of medical treatment. Our multidisciplinary services offer extensive and state-of-the-art medical care. Our full range of primary and specialty healthcare services enable cross-
specialty consultation, which assures comprehensive treatment for each patient. Established by a team of well-known medical specialists, the hospital is based on a
foundation of Empathy which translates into a lifelong commitment to serving the community. We aim to provide high-quality healthcare to as many patients as we
can, which is facilitated by more than 310 beds at Star Hospitals, one of the highest numbers in the city.
Book Appointment: Dr. Ramanjaneyulu Erukulla, Consultant Medical Gastroenterologist, Star Hospitals
---
Disclaimer:
Welthi.com does not guarantee any specific results as a result of the procedures mentioned here, and the results may vary from person to person.
Dailyhunt
Disclaimer: This story is auto-aggregated by a computer program and has not been created or edited by Dailyhunt. Publisher: Welthi