Home
Patients with Liver ailments too can opt for Covid 19 vaccination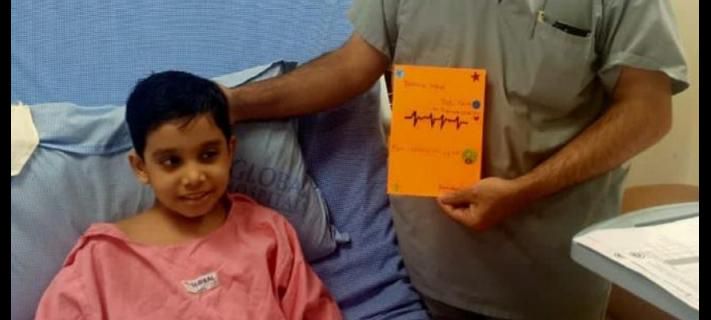 Hyderabad, February 19th, 2021: Though limited evidence is available on positive or negative impact of Covid-19 vaccine on individuals with liver ailments like fatty liver or cirrhosis of the liver, such patients too can opt for vaccination, provided they do under expert care. It is best advised that those suffering from liver ailments remain under doctor care before, during, and for a prescribed period after taking vaccination.
The vaccine variant developed by the University of Oxford in association AstraZeneca, which is available in India, and the trials conducted by Pfizer + BioNTech, Moderna, have all reported excellent safety profiles. Though the evidence on its impact on patients with liver ailments is still developing, going by the derived data, administering vaccine under expert care to liver patients is advisable.
Speaking to media on the issue of vaccination to liver patients, Dr. Raghavendra Babu, Senior Liver Transplant Surgeon, Gleneagles Global Hospitals said, 'Patients with liver ailments are fragile due to low immunity levels, and at a high risk of easily contracting viruses like coronavirus. To mitigate the risk, such patients must opt to take Covid-19 vaccination. However, it is important these individuals seek right medical attention before and after taking vaccine shots.'
'Patients who underwent liver transplant surgery and those put under immunosuppressant drugs, too can opt for Covid-19 vaccine, as a factor of protection against the deadly virus that shook the world over the past one year. Current guidelines therefore recommend pre-transplant vaccination where possible, with any subsequent immunisation deferred until doses of immunosuppression have been reduced to maintenance levels,' added Dr. Chandan, Liver Physician, Gleneagles Global Hospitals.
Dailyhunt
Disclaimer: This story is auto-aggregated by a computer program and has not been created or edited by Dailyhunt. Publisher: Welthi