Dr Talk
Role and importance of the liver in the seamless functioning of the body Celebrating World Hepatitis Day on 28th July 2021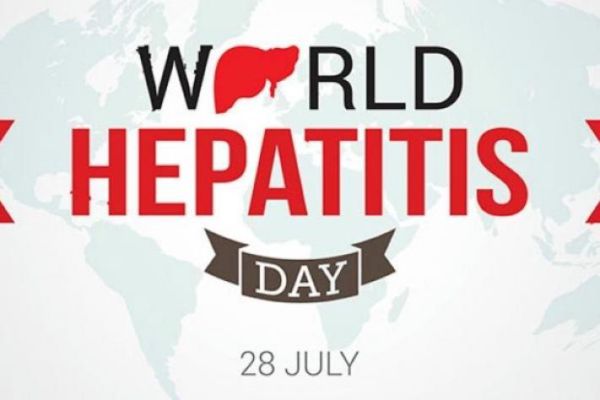 Image used for representational purpose only
Is life worth living? Well! It all depends on the liver (as quoted by an American philosopher, historian, and psychologist William James). Comprising around 2% of an adult's body weight and responsible for an array of functions that help support metabolism, immunity, digestion, detoxification, vitamin storage among others. The liver ensures the well-being of virtually every other organ system in the body. So far, more than 500 vital functions have been identified with the liver which underscores the pivotal role the liver plays in the human body.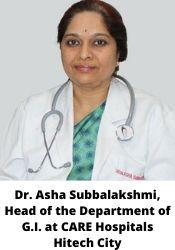 The liver, being the largest gland in the body, has many metabolic and secretory functions. For example, the liver secretes bile, a digestive fluid; metabolizes proteins, carbohydrates, and fats; stores glycogen, vitamins, and other substances; synthesizes blood-clotting factors; removes wastes and toxic matter from the blood; regulates blood volume; and destroys senescentred blood cells. Dr. Asha Subbalakshmi, Head of the Department of G.I. at CARE Hospitals Hitech City explains.
What is hepatitis? What are the kinds of it, how does one acquire it, and how can it affect the body?
Considering the many functions performed by the liver, maintaining a healthy liver will significantly impact overall health and well-being. Otherwise, it would lead to diseases like acute (sudden) hepatitis (inflammation), chronic (long duration) hepatitis, fatty liver disease, cirrhosis (scarring), and liver cancer. Among these diseases, hepatitis is common; causes inflammation of the liver, which in many cases is self-limiting. Nonetheless it can progress to fibrosis (hardening), cirrhosis, or liver cancer.
Viral infection is the most common cause of hepatitis in the world. There are seven known hepatitis viruses: A, B, C, D, E, F, and G. Out of which, hepatitis A, E, and F viruses are transmitted through the ingestion of contaminated food or water (called the fecal-oral route). Crowded conditions and poor sanitation augment the spread of these agents. The B, C, D, and G viruses are transmitted mainly by blood or bodily fluids; sexual contact or exposure to contaminated blood are standard modes of transmission.
Moreover, there are other potential causes of hepatitis, including autoimmune hepatitis and hepatitis that occur as a secondary result of medications, drugs, toxins, and alcohol. Autoimmune hepatitis is a disease that occurs when your body makes antibodies against your own liver tissue and attacks it.
SYMPTOMS OF HEPATITIS
Many people infected with hepatitis virus may be unaware and do not manifest any symptoms. If symptoms do occur following an acute infection, they may appear anytime between2 weeks to 6 months after exposure. Symptoms of chronic viral hepatitis can take decades to develop. Fever, fatigue, loss of appetite, nausea, vomiting, abdominal pain, dark urine, light-coloured stools, jaundice and joint pains are some of the common symptoms of hepatitis. Early diagnosis of the infection and proper treatment is essential to fight off hepatitis disease. Here are a few tests and procedures that your doctor may order to test hepatitis:
Blood Tests: Lets a doctor know how well your liver is working. You might be asked to get a liver function test which checks the liver enzymes and the level of jaundice, and a prothromb in time test, which measures the duration it takes your blood to clot. With acute liver failure, blood doesn't clot as quickly as it should, which can lead to internal bleeding.
Imaging Tests: These tests include taking images via an Ultrasound, Abdominal Computerized Tomography (CT) scanning, Magnetic resonance imaging (MRI), Fibroscan etc, which lets a doctor see what's going on structurally in the liver and figure out what's causing the problem.
Biopsy: In some cases, the results of imaging studies are not detailed enough to show the extent of liver damage. In such cases, doctors may recommend a liver biopsy, which can determine the extent of inflammation, scarring or fibrosis in a liver affected by viral hepatitis.
Liver Biopsy when required is performed by inserting a needle into the liver and drawing out a fragment of tissue, which is then sent to a pathology lab to determine the extent of microscopic damage to the liver. To avoid internal liver bleeding due to the needle injury during liver biopsy in a patient where blood does not clot easily, occasionally atrans-jugular liver biopsy is performed, that lets the doctor put a finer needle into the liver indirectly through a vein in your neck.
If you have any of the above symptoms or signs of hepatitis, health care providers can perform a blood test to check for the presence of any viral infection. In case of hepatitis B or C, more tests may be required at a later date, even if the symptoms have disappeared; to check for complications and determine the progression from acute to chronic disease. Most people have vague or no symptoms; hence, viral hepatitis is often referred to as a silent disease. Without active screening of the patient, little will be known about the clinical and epidemiological manifestations of hepatitis which could negatively impact the health efforts to contain the disease. Therefore, regular screening is required, even if you show the slightest symptoms of hepatitis.
"Hepatitis can't wait". Screening and treatment in necessary cases should not be delayed due to COVID-19
For individuals infected with viral hepatitis and wondering about protecting themselves from COVID-19, must understand that "Hepatitis can't wait." Though travel restrictions and the necessity to limit visits to specialized centers during this COVID-19 pandemic is a challenge for liver disease patients, it is important to continue protecting the health of your liver.
If you are infected with hepatitis B or hepatitis C, taking special care to prevent COVID-19 infection and asking your doctor for a detailed liver health check is a wise decision. Those currently being treated for hepatitis B or C infection must plan to have an extended supplies of medications. And for those with hepatitis B or C infection who are not yet on treatment, undue deferment of treatment initiation should not be done, unless the patient is being treated for COVID-19. At all times, one must be vigilant and use basic measures to protect themselves against COVID-19.
People with significant liver diseases are recommended to consult a healthcare provider / a liver specialist at the earliest without inhibiting themselves due to the fear of getting infected with COVID-19. The risk of death due to COVID-19 infection is pretty low, vis a vis decompensated chronic liver disease or severe hepatitis which can be life threatening. More patients of chronic liver ailments have succumbed to complications of liver disease than to COVID-19.
COVID-19 infection in a patient with severe hepatitis or end stage liver disease can be serious and the simultaneous treatment of both the ailments is challenging. Hence, general measures to prevent COVID exposure and infection are of utmost importance for these patients. Furthermore, depending on the local infrastructure, implementation of COVID-19-clean wards and hospitals must be assured.
CARE group of Hospitals are absolutely safe, with stringent COVID-19 prevention protocols in place, and one can safely walk in for a screening or treatment related to any liver ailment.
For patients with liver diseases, we practice utmost care without downplaying the threat that COVID-19 poses. We have identified potential ways to prioritize these patients in times of limited healthcare resources, through minimal exposure to medical staff, by using telemedicine/visits by phone wherever possible and minimize hospital admissions.
In chronic cases of hepatitis with end stage liver failure, where a patient requires a liver transplant, we follow all the protocols for liver transplantation with painstaking attention to details. Our highly dedicated and efficient liver transplant team, ensures the patient can see all specialists at one location, delivering a seamless patient pathway from pre-surgery assessment, through transplant surgery to postoperative recovery.
After the transplantation, patients are taken to a specialized liver unit for recuperation, and our experienced team monitors them closely round the clock for several days. But it all doesn't end there. Even after patients move out of the hospital, we follow-up these patients for life. They are monitored on a regular basis about their health, lifestyle changes and any complications arising from the anti-rejection medications following a liver transplant. All these exercises help them improve their quality of life, prevents rejection and reduces the risk of infections.
"Hepatitis B can be prevented by vaccination and I request all the parents to complete Hepatitis B vaccination for their kids. Hepatitis C is now a completely curable disease so let us educate and prevent hepatitis."
"Millions of people are infected with viral hepatitis and a majority of them are unaware of the presence of a deadly virus in their body, which can silently damage the liver and cause liver cancer. Detected early on, liver damage can be prevented and hepatitis can be cured. The mortality of hepatitis is much higher than COVID-19. More patients have died of liver diseases than due to COVID. It is extremely important to get your liver screened, detect the infection early, and get treated in time before liver damage becomes permanent. Do not delay your liver screening or treatment for the fear of COVID, because Hepatitis won't wait."
Book Appointment:
---
Disclaimer:
Welthi.com does not guarantee any specific results as a result of the procedures mentioned here, and the results may vary from person to person.
Dailyhunt
Disclaimer: This story is auto-aggregated by a computer program and has not been created or edited by Dailyhunt. Publisher: Welthi