Fashion
10 Homegrown Brands And The Fascinating Tales Of How They Made A Difference!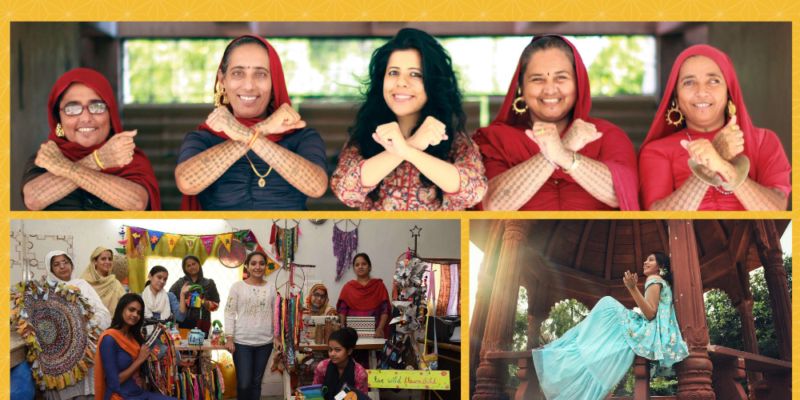 When homegrown brands are all the rage, here are 10 inspiring stories of brands that made a difference in the lives of artisans.
With cultures so different in every corner of India, the chances of meeting a new craft or a technique are abundant. And with age-old intricate designs and dedicated practice, artworks and craft have a discipline that is always in high demand in the local and international markets.
But with recent times, it's hard for many local craftsmen and artisans. According to the Fourth All India Handloom Census 2019-2020, there are 31.44 Lakh artisans and households that depend on the handloom industry for daily wages. So, if the pandemic has impacted even top businessmen, it's for sure a hard time for the local skilled labourers as one can imagine.
Why we need homegrown brands
However, some Indian brands have started out as a venture to empower the lesser privileged rural craftsmen, artisans and women. These brands are giving them the platform to be independent and be respected for their work and have a support system during tough of times.
Here is a list of 10 homegrown brands that are giving the right exposure and platform to the underprivileged.
Okhai.org
The brand that expresses itself in the form of contemporary designs, traditional skills in crafts is uniquely put together by the rural artisans of Okhamandal. This company aims to provide a means of livelihood to 5000 rural artisans in the next three years. They are granting a platform and special training to women all around the community. Sowing awareness about its unique form of age-old traditional crafts with the quality craftsmanship of this region, it is what drove the company to success.
A blend of traditional methods in modern processes and design make it relevant to today's consumers. Also, by giving them social importance through their craft, you and I know that this was built for a good cause.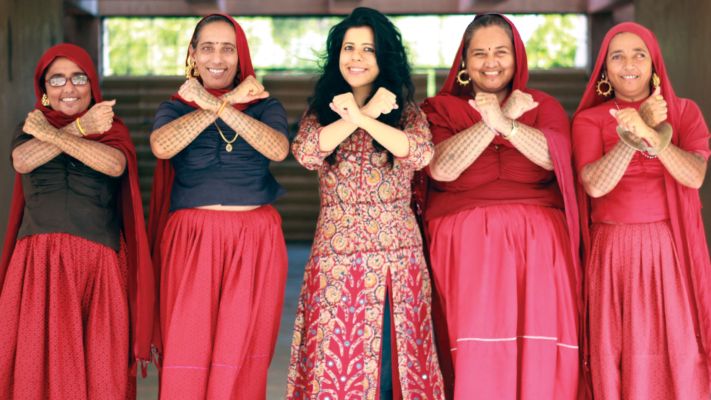 Peeli Dori
They define their style to be "unadulterated raw aesthetics with a contemporary language."
Sustainable Fashion Eco-system is what echoes through the doors of Peeli Dori. Started by a 22-year old Niharika Chaudhary this brand came into existence from seeing Indian craftsmen reducing in number due to competition with major fast-fashion industries.
The company identified a brilliant opportunity to support and provide a daily wage income flow to the skilled craftsmen in traditional work of art. And Peeli Doori hasn't stepped back since then.
Be it clothing or home furnishing the brand was all about blending the traditional workmanship that is sustainable and provides recognition to the artisans.
The Svaya
The Svaya began as a fusion label to make modern wear at affordable prices. Each of the pieces crafted by the kaarigars carefully, minimising wastage. The products are designed for keeping different body types and sizes in mind. The brand offers sizing from XXS – 6XL.
Stitched with hassle-free fabrics that require minimum care, it is a choice every woman will love. If you seek the right kind of urban-ness in Indian attires, then this is the spot to go.
In the past 3 years, they have created a name for themselves as a clothing label, but they have also managed to create 10+ non-profit jobs, diminishing the use of single-use plastics. And have also planted 350+ trees in Zuluk, Sikkim and Sundarbans, West Bengal.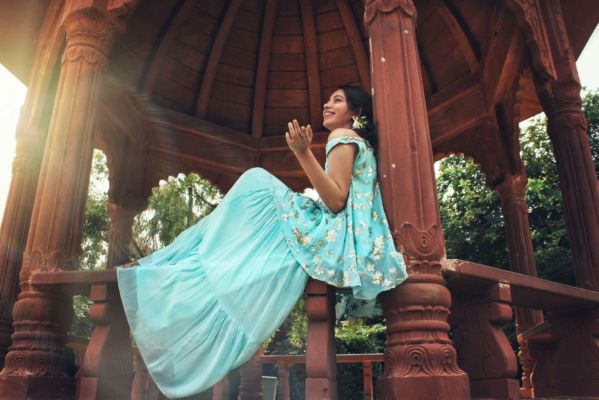 The Revival Project
A story of a lost childhood memory of simple moments, cleaner lifestyle and beautiful climate was what initiated the building of The Revival Project.
Clothes made from natural fibres and dyes is what makes anyone have a connection with nature in the form of saris, tops, and dresses among others. As you look through their website, you get a sense of minimal, subtle and breathable wear. The kind that is definitely the best choice for Indian lifestyle and climate.
With necessary care and benefits, this brand provides its local weavers and members of the cooperative society with health benefits, educational means and many other subsidised credits.
Happy Threads
Happy Threads was an enterprise started out by the small desire of a community leader Dr Syedna Mufaddal Saifuddin. It was started to provide strength and financial independence to women through the form of art and craft. Launched by the Dawoodi Bohara Community that focused on SuperMoms4U in 2016, it has now uplifted 500 women throughout its journey.
As such initiatives show, homegrown brands like these are the reason someone smiles today. It also gives a sense of pride to the artisan when their art is recognised.
Kurio Designs
Making footwear out of tyres, isn't that fascinating? Bringing the traditional shoemakers or kaarigars to the limelight is the founder of Kurio Designs, Megha Rawat. From having a childhood of recycling and reusing practices, she felt the need to connect people with deep-rooted values of consumption. This pushed her to establish the Kurio Designs.
Not just footwear but a range of other products like hair accessories, pouches, folders, and fridge magnets came into the market. Made with scrap materials that one finds with artisans and in the stitching units, 100 percent recycled material only!
After the groundwork of searching the skilled local shoemakers and a regularised income flow, she gave back lost jobs to shoemakers with her establishment.
Use Me Works
Yet another brand worth mentioning in the department of producing recycled products is the Use Me Works led by Meenakshi Sharma. She provides work for women who need to sustain their families and become independent. The two things that drive the brand to be that local brand with a difference is the ever-ready initiative to see a healthy planet and a better life for chance deprived women in our society. With such good deeds in the roots of the company, it is a long journey of success ahead.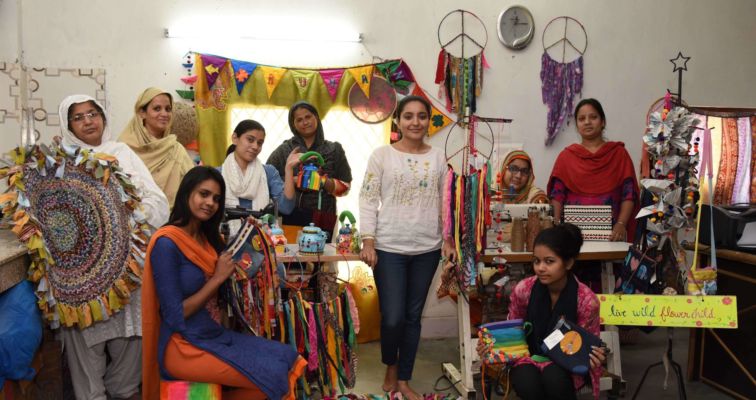 Rang Sutra
One of the homegrown brands that changed the life of 3,500 artisans in Rajasthan for good. It was the founders' sheer determination to help the rural weavers and craftsmen to have a voice in this country. They also realised that their skill and potential had a high demand that only a few could see. Now, this became another success story of a fashion brand with high turnovers every year.
The women in rural areas only have their husband's name to themselves. However, with Rang Sutra, they see their chance of receiving the benefit of financial independence and develop skills to their advantage.
Coppre
Just as the Indian clothing industry is in the run to creating better opportunities for the skilled artisans, so is the metalware industry. As people began understanding the benefits of using copper, clay, stone or iron as utensils, the demand for such products took a turn to the high road of success.
Ranging from cutlery to home décor Coppre has it all when it comes to gelling in the contemporary designs with deep-rooted traditional skills and workmanship. This has positively impacted almost 250 artisans of Maharashtra, Uttar Pradesh, Karnataka, Rajasthan and West Bengal.
As a social venture, it is has generated employment and allowed expanding their work and reach an impactful stage for their exceptional work.
MasterG
Even the pattern making section of the design industry in India became a well-known option for many rural women in India with MasterG. Led by Gayatri Jolly, the brand gives a platform to many women to learn the art of pattern making. It helps them make it a part of their journey to dream and be empowered.
Breaking the stereotype of men dominating the world of design in India, MasterG became revolutionary. They taught rural women how pattern-making could change their lives forever. With all the help for the rural women, it was never intended to be charity. In fact, it is a business with a market-driven approach.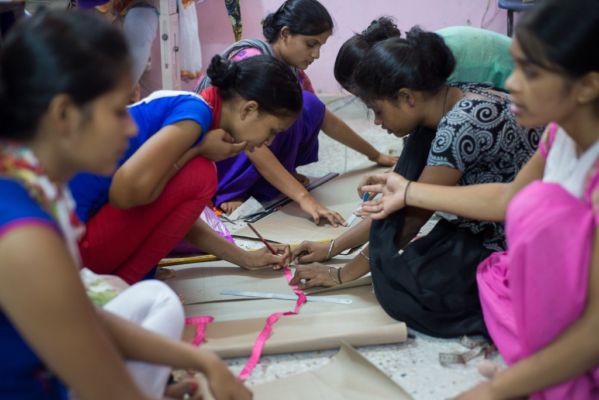 At times like this when the worst affected ones are the people, who have skill beyond imagination, the vocal for the local initiative is giving them hope of a steady life. These 10 homegrown brands above have proven themselves in providing basic and special requirements of the artisans, craftsmen of various industries. For this to succeed, we could all support these homegrown brands in buying the most authentic and skilled works you will ever see for yourself or as a special gift to someone.
Picture credits: All pictures are provided by the author
Liked this post?
Register at Women's Web
to get our weekly mailer and never miss out on our events, contests & best reads! Or - get a couple of really cool reads on your phone every day -
click here to join our Telegram channel.
Women's Web is an open platform that publishes a diversity of views. Individual posts do not necessarily represent the platform's views and opinions at all times. If you have a complementary or differing point of view, sign up and start sharing your views too!
The post 10 Homegrown Brands And The Fascinating Tales Of How They Made A Difference! appeared first on Women's Web: For Women Who Do.
Dailyhunt
Disclaimer: This story is auto-aggregated by a computer program and has not been created or edited by Dailyhunt. Publisher: Women's Web English