Entrepreneurship
This Is My Journey Of Working From Home, And Becoming A Successful Entrepreneur And Blogger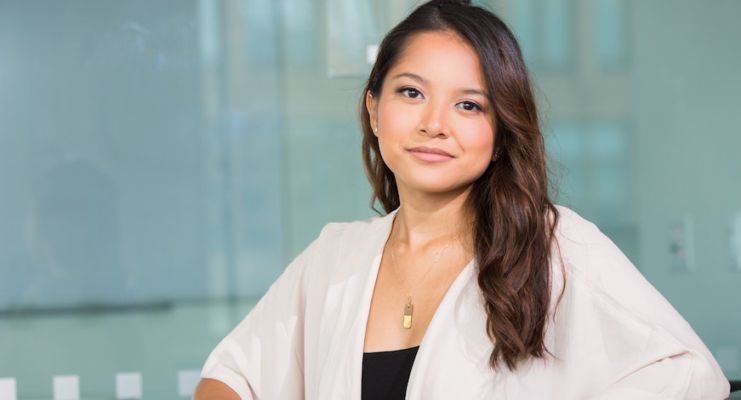 For most people, working from home becomes a huge task. However, the author managed not just that but became an entrepreneur too! This is her story.
Working from home was the toughest challenge of my career. I took this decision when I left my job. My work experience is completely diversified. I worked with start-ups, call-centres, finance, telecom, multinational corporations and switched my career to working from home as a freelancer in digital marketing.
Initially, I was jobless for a few months, and I tried harder to acquire a project to work on but no success. Finally, I got the opportunity to work as a social media recruiter for an overseas client on commission basis. I accepted the offer and I enjoyed my work.
Team leader on my first project
My first freelance job was as a social media recruiter. I also got a chance to make a 2D animation video for a client because of my constant learning quality and hard-work.
Within 2 months I became a team leader and was given the responsibility to manage globally connected teams. It was not an easy job for a beginner but ultimately became a huge turning point in my career in terms of growth, learning, better payouts and bonuses than a full-time job.
As a leader, I was responsible for daily interactions with the team. I was to monitor their performances, resolve queries, help achieve targets and prepare weekly team reports.
My team attained the highest sales conversions and as a leader I got warm appreciation from my client.
Why was I a successful team leader?
I never treated my team as subordinates, rather we were one team, working and helping together towards one goal.
'We rise by lifting others not by ruling,' was the mantra I followed.
Another reason was my humble nature and patience and the fact that I enjoyed resolving queries. Furthermore, I always conducted one on one weekly meetings to understand their issues and suggestions for the company.
Pitfalls of working from home
Before I talk about the pitfalls of working from home let us make it clear "nothing is perfect" and every job has its own pros and cons.
Bitter Facts about working from home
No Supervisor: For a beginner, it becomes too difficult to deal with things without any guidance. You are alone so you need a mentor to give you guidance.
Outside Distractions: You have to bear with distractions in your surroundings and for that, you need a separate place fixed to work with.
Lack of Self- discipline: I didn't realise the importance of maintaining discipline that hampers my productivity and even disappointments.
Overcoming the challenges
I strongly believe that every human is a warrior at heart who will take challenges as opportunities. With these high spirits, I did not step away instead, I found solutions to my problems while working from home.
Mandatory mentorship
Your first step should be to find a good mentor who will take you higher. To be frank, I was going through a lot of confusion which was frustrating. Eventually, I found the right path and clarity through Akriti Mattu, Founder of Budget Wayfarers.
I reached out to her and her mentorship was like a blessing. It gives me immense pleasure to blog and make jewellery and I never get tired.
I call my mentor "guru" because she is the only one who understood me in-depth. We had long hours of phone calls and email communications. She taught me time management skills, the significance of reading books and improving lifestyle.
I feel so active and happy today. It's best to invest your time in choosing the right mentor who will not only guide you but also transform your life.
Time management
My mentor advised me to create a daily checklist when you get up in the morning and at the end of the day make sure these are all checked. Scientifically, it has been proven when you accomplish all tasks, the hormone, Dopamine is released.
The sense of accomplishment uplifts your spirits and focus. I followed it thoroughly and I can see the change in my daily schedules. Everyday, I get up at six and complete miscellaneous tasks that consumed my time before I proceed towards working on my checklist.
Daily workouts and Yoga
I spare at least 60 minutes daily of doing workout and Yoga. It has helped me see a massive change in my health and well-being. When you work out on a regular basis, you will never be tired. You will not feel lazy even a single moment of your day and feel fully energised.
By the way, I must admit that my next goal is to get up at four am and I am hoping to accomplish this task as early as possible. Fingers Crossed. Wish me luck!
No Television
It's been more than 5 years I have stopped watching television. I only watch inspirational movies and fond of music which rejuvenates my mind. Presently, the change in my lifestyle is the habit of reading books daily before going to bed.
Work hard- Party Less
I set my own boundaries when it comes to work, I rarely attend parties. Making sure that you communicate the significance of working from home is an important step here. Not everyone is aware of this industry so you need to be more disciplined about your commitment to your job.
Entrepreneurship and I
While working on freelance projects, I got a chance to work for an MLM Company.
According to my observation, it's much-undervalued kind of work which is certainly not true. Every opportunity uplifts your career in a way, hence speculation shouldn't be encouraged. These companies have generated a business model to furnish business opportunities for women to work from home. They can easily start at a small scale, learn networking and selling skills, team management, etc.
I have met some talented women who started off as a consultant and worked both offline and online for sales. They attained a senior position and even became a Directors in a short span of time with utmost dedication towards building a network.
I decided to give a try, as a consultant and built my own team. My entrepreneurship journey had already begun. I worked for some time and learned the significance of networking.
Thus, I started my own online venture of ethnic women's wear and accessories. I began as a reseller, did surveys, understood market trends, customer preferences and became a wholesaler of artificial earrings. All this took my business from B2C to B2B level.
Networking is the biggest growth factor towards taking your business to the next level.
Today, I am an entrepreneur who designs fashionable jewellery at home. I am also a blogger on a mission to empower women to achieve a dominant position and grow as successful entrepreneurs.
Being a warrior at heart, I believe in creating destiny with strong faith in my abilities. I am eagerly waiting to see more and more women rise and shine like warriors.
Picture credits: Pexels
Liked this post?
Register at Women's Web to get our weekly mailer and never miss out on our events, contests & best reads! Or - get a couple of really cool reads on your phone every day - click here to join our Telegram channel.
Women's Web is an open platform that publishes a diversity of views. Individual posts do not necessarily represent the platform's views and opinions at all times. If you have a complementary or differing point of view, sign up and start sharing your views too!
HI. I'm Poorvi Tiwari. I'm a DIY Jewellery Blogger and the Founder of
The post This Is My Journey Of Working From Home, And Becoming A Successful Entrepreneur And Blogger appeared first on Women's Web: For Women Who Do.
Dailyhunt
Disclaimer: This story is auto-aggregated by a computer program and has not been created or edited by Dailyhunt. Publisher: Women's Web English