World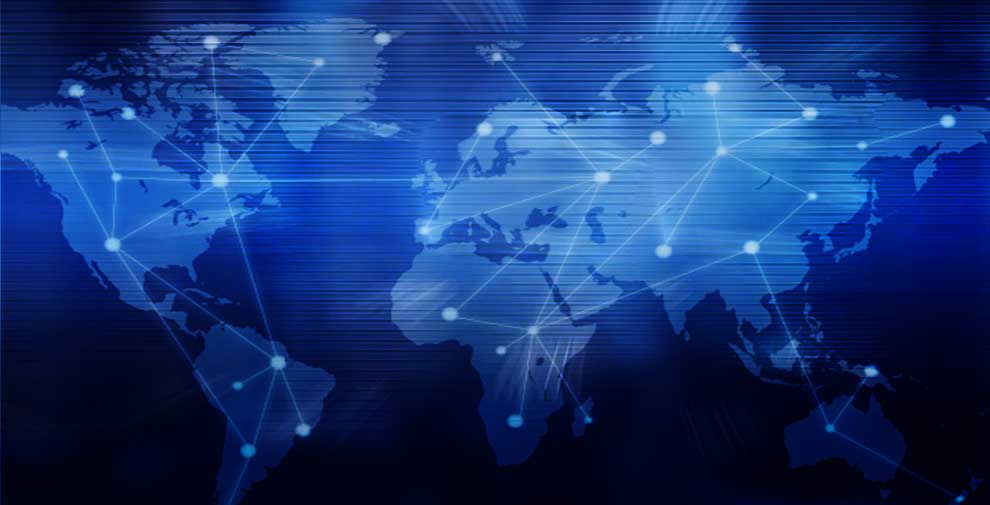 World
Home

Belgium beat Panama 3-0 in a Group G match at the FIFA World Cup.Dries Mertens and Romelu Lukaku scored for Belgium.Panama played their first-ever FIFA World Cup match.A stunning volley from Dries Mertens and a Romelu Lukaku double broke the resistance of a brave Panama side on their World Cup debut as Belgium cruised to a 3-0 win in their opening Group G game on Monday.Mertens...

Home

England beat Tunisia 2-1 in a Group G match at the FIFA World Cup.Harry Kane scored a brace for England, while Ferjani Sassi scored a penalty for Tunisia.England captain Harry Kane scored twice including a stoppage-time winner as he led his side to a last-gasp 2-1 win over Tunisia in their opening World Cup match on Monday.Kane stooped at the far post to turn in a header in the 91st...

World

Global stocks were lower on Monday as investors eyed an escalating trade dispute between the United States and China while oil prices rose on bets that an OPEC production increase would be smaller than expected. A jump in energy shares helped to limit losses in Wall Street`s major indexes, which had pared losses by late afternoon and long-dated Treasury yields turned positive. U.S....

World

New York: Martin Bregman, the outspoken, notoriously tenacious film producer behind Scarface, Dog Day Afternoon, Serpico and other late-20th-century crime dramas, died on Saturday. He was 92. The cause was a cerebral haemorrhage, his wife, Cornelia, told the New York television station WNBC. She did not say where he died. "I have opinions, and I express them," Bregman told The New York Times in 1987....

World

London: Thomas Markle, the father of Meghan, said her new husband Prince Harry told him to give President Donald Trump a chance and that he had an open mind about Britain's exit from the EU. "I was complaining I didn't like Donald Trump. He said: 'Give Donald Trump a chance'. I sort of disagreed with that, but I still like Harry," Markle told ITV's Good Morning Britain in his first broadcast...

World

London: Following on from Paul Dacre's impending departure after 26 years as editor of the Daily Mail comes another equally momentous change in British journalism - David Dimbleby is to stand down after 25 years as presenter of Question Time. This is the BBC TV's flagship current affairs debating slot which has a unique status in British political life. Dimbleby, who will turn 80 in October, will do his last...

World

Khaleda Zia Dhaka: Bangladesh's imprisoned former Prime Minister Khaleda Zia is critically ill and not able to walk on her own, a senior leader of the Bangladesh Nationalist Party (BNP) said. The 72-year-old three-time former Premier was jailed for five years in February in connection with the embezzlement of 21 million taka ($250,000) in foreign donations meant for the Zia Orphanage Trust, named...

World

Audi chief executiveRupert Stadler Frankfurt: German authorities arrested the head of Volkswagen's luxury arm Audi on Monday, the most senior company official so far to be detained over the carmaker's emissions test cheating scandal. Munich prosecutors, who earlier this month widened their probe into Audi, said Rupert Stadler was being held due to fears he might hinder their investigation into the scandal,...

World

Jerusalem: A former Israeli government minister who once admitted to trying to smuggle ecstasy tablets has been charged with spying for Iran, Israeli security officials said on Monday. The Shin Bet domestic security agency said former energy minister Gonen Segev was charged on Friday with "offences of passing information to the enemy in time of war and espionage against the state of Israel."...

World

Washington: Leading figures of both parties demanded on Sunday that President Trump halt his administration's practice of separating children from their parents when apprehended at the border, as the issue further polarised the already divisive immigration debate in Washington. Republican lawmakers, the former First Lady Laura Bush, a conservative newspaper and a one-time adviser to Trump joined Democrats in...
Loading...