Home
Chai, pizzas, and more - Indian SMBs are making a mark in the food sector: Top SMB picks of the week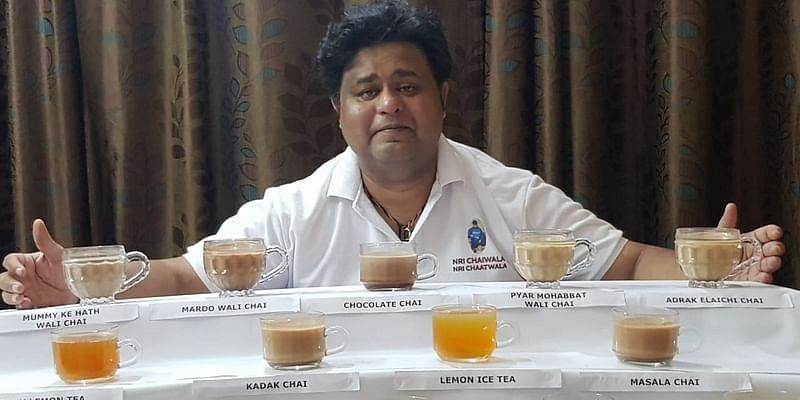 India is known for its variety of food which perhaps changes every few kilometers. The country not only takes pride in its homegrown dishes and beverages but is now giving a tough fight to foreign cuisines. Top SMBStories of this week also include other success stories in different domains.
Inspired by Prime Minister Narendra Modi and his 'Make in India' campaign, a non-resident Indian (NRI) gave up his green card and wrapped up his hospitality business in New Zealand and returned to India in December 2018.
Jagdish Kumar graduated in Hotel Management from the National Council of Hotel Management. He has over 20 years of experience in the hospitality industry, has worked with elite hotel chains of India, and has experience in running hotel chains and beverage outlets in New Zealand and in some countries in the Middle-East.
Now carrying the baton of 'atma nirbhar India,' he says he is determined to rise from the present crisis triggered by coronavirus outbreak. "Modiji's vision is to make everything in India by 2025. In today's time, people should not sit at home and instead reap the benefits of digital India and India's burgeoning startup culture," he says.
Tea in India is much more than just a beverage. If you want a break from work, you go to have tea. On a rainy day, hot ginger tea with pakoras are the ultimate refreshment. Also, tea is most Indian households' go-to-therapy for cough and cold.
Little wonder why Jagdish saw immense potential in the tea market in India. When he landed in India in 2018, his first task was to travel across the country to understand tea business. Nagpur and Assam proved to be important stopovers for him. Nagpur, because it provided him a platform to kickstart operations, and Assam, for being India's hub for tea plantations.
"Tea is consumed in India like no other beverage is consumed in the world. Yet it is not very popular in the international markets," Jagdish says. Sri Lankan tea is popular in the international domain.
Jagdish founded a tea selling chain under the name 'Corpbite Unit of MGJ Restaurant India Pvt Limited' in May 2019 which sells different types of tea. He started with corporate vendoring from Nagpur, supplying tea to IT giants of the country such as Infosys and HCL.
The Delhi-based business has three models - corporate catering for IT companies, BPOs and MNCs, four multi-brand outlets (MBOs present across Delhi-NCR) and wedding or event catering which is yet to start.
Currently, the business employs 35 people and in less than a year it has managed to clock in a turnover of Rs 1.2 crore.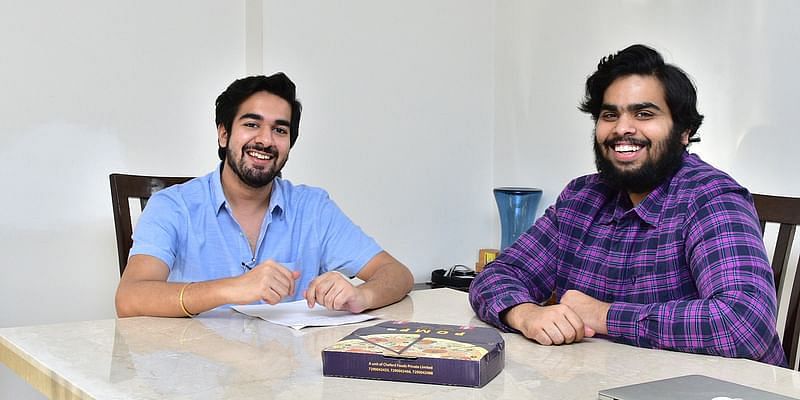 For years, Domino's Pizza has dominated the Indian pizza market. Whenever any other player has tried to grab a slice of the market, it hasn't been able to garner the fan-following that Domino's has.
However, with Prime Minister Narendra Modi's 'vocal about local' call to Indians in his latest address to the nation, the spotlight has turned to homegrown brands, which are already carving a niche for themselves.
One such company is Cheferd Foods, which was founded in 2018 by two school friends – Sehaj Singh Kukreja and Tushar Anand. The Delhi-based company, which clocked a turnover of Rs 6.02 crore last year, houses brands such as Pizza On My Plate (POMP), Burger In My Box (BIMBo), and the Deli Salad Company (DSC).
The brand focusses on providing authentic Italian food at reasonable prices. Its pizzas are priced between Rs 400 and Rs 1,200, burger offerings between Rs 130 and Rs 335, and its salad line up to Rs 425.
The business claims to have served more than 1.5 lakh customers so far, but those numbers have fallen since the coronavirus pandemic gripped the country, and cases of COVID-19-positive delivery boys spreading infection began emerging.
A cloud kitchen company right now, Cheferd Foods says it eventually wants to become a co-cooking company - a business model the founders are excited to explore.
Other top stories of the week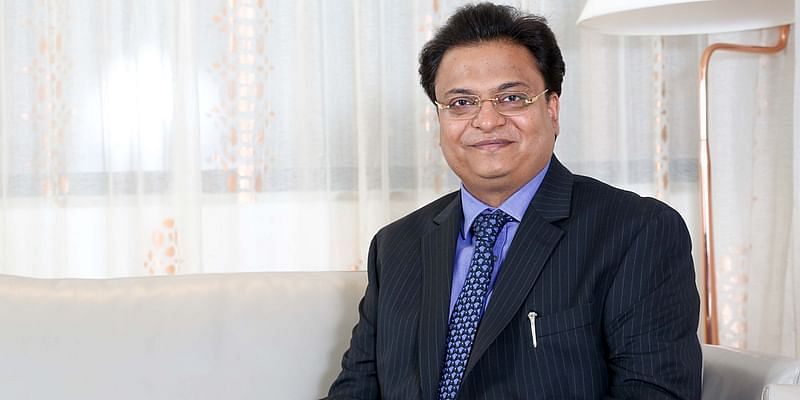 Rajesh Aggarwal, Managing Director, Insecticides India Limited
India is one of the largest exporters of agricultural produce. The country exports wheat, rice, sugar, tea, and many other products across the globe.
The latest locust attack in Jaipur has left farmers perturbed for their crops. This can be dreadful for the farming community, especially at a time when the world is already fighting against COVID-19.
However, for any country to remain significant in its agricultural activities, it has to focus and invest in the agrochemicals sector, besides equipping the farmers with scientific knowledge.
To cater to this segment and with an aim to uplift the farmers and the agricultural produce of India, Rajesh Aggarwal founded Insecticides India Limited in 2001. In an interaction with SMBStory, he says,
"My father Hari Chand Aggarwal and I founded the company after moving away from the three-generations old business of pulverising mills, with an aim to uplift the farmers by bringing in world-class technology and provide the agricultural sector with quality agrochemicals."
Today, IIL is one of the leading agrochemical companies in India, with more than 100 products and over 20 technical grade products that produce a range of insecticides, herbicides, fungicides, PGRs, and is clocking a turnover of Rs 1,192 crore. It also got listed on the National Stock Exchange (NSE) and the Bombay Stock Exchange (BSE) in 2007.
Talking about how the country can overcome the locust attack that has now reached the national capital, Rajesh says, IIL manufactures insecticides such as Lethal and Nuvan, which can be sprayed to control the breeding of locusts in the fields.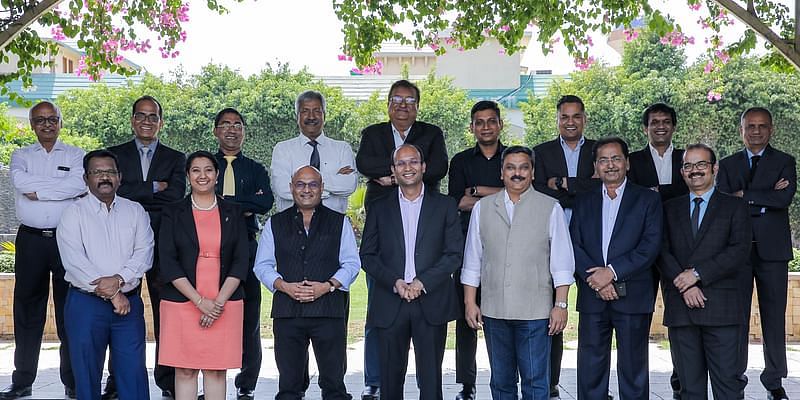 The Ashiana Housing leadership team
In 1979, as India inched closer to free market capitalism and economic liberalisation, Patna-based Om Prakash Gupta saw a big business opportunity.
He observed middle-class Indians on the hunt for good quality housing. But it was hard to find mid-income apartments, especially in Patna. The demand for good quality construction and affordable apartments was not being met by current developers.
To solve this problem, he got together with six friends, who were engineers, to start Ashiana Engineers, a mid-income housing development company, in 1979. Each co-founder invested Rs 70,000 to kickstart operations.
"The company was to give to the middle-class home owner features that were seen only in higher income level group housing such as top quality construction, manicured lawns, expanse of greenery, children's play area, swimming pool, club, etc," says Ankur Gupta, son of late Om Prakash Gupta, and the current joint managing director of the company.
However, the presence of seven co-founders made things difficult for the company during its early years. It was difficult to take any decision due to differing viewpoints and ambiguity. In a few years, the other six co-founders parted ways with the company to explore other opportunities.
Realising that too many cooks spoiled the broth, Om Prakash Gupta decided to keep things simple. He took it upon himself to keep his vision going, and grew the company, now known as Ashiana Housing, into a well-known mid-income housing developer. It has a primary focus on kid-centric homes, senior living, care homes (i.e. assisted living), and comfort homes.
The family business, now headquartered in New Delhi, did sales worth Rs 650 crore in FY 2019-20, and has around 850 employees, Ankur says.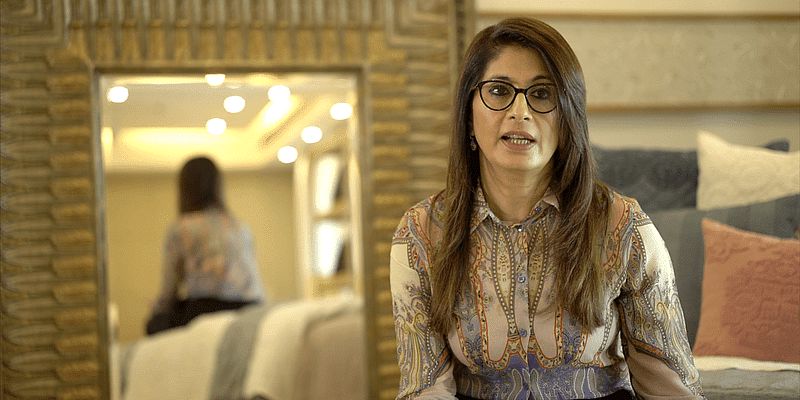 Time and again, women have proven that if given a platform to display their potential and capabilities, they can surpass men.
The story of Chandrika Thatai is one such example. Belonging to a family of doctors, who got married to an entrepreneur and started her own venture, Chandrika's story can give mental and emotional impetus to a lot of women entrepreneurs struggling with concerns of setting up a business, managing cash flows, and surviving business shocks and calamities. One thing that has been a constant in Chandrika's life is her fierce determination.
She founded Fashion Accessories (FA) Home in 2000. The Gurugram-based company manufactures and exports home textile products such as drapes, decorative cushions, bedsheets, quilts, Christmas accessories, table linen, etc., along with fashion accessories such as belts and bags to the US, the UK, and the European markets. However, it is not selling in India currently.
Speaking to SMBStory, she says that her business today clocks a turnover of Rs 290 crore annually.
(Edited by Javed Gaihlot)
Want to make your startup journey smooth? YS Education brings a comprehensive Funding and Startup Course. Learn from India's top investors and entrepreneurs. Click here to know more.
Dailyhunt
Disclaimer: This story is auto-aggregated by a computer program and has not been created or edited by Dailyhunt. Publisher: YourStory