Home
How Raisin became a Rs 20 Cr fusion ethnic wear brand in 2 years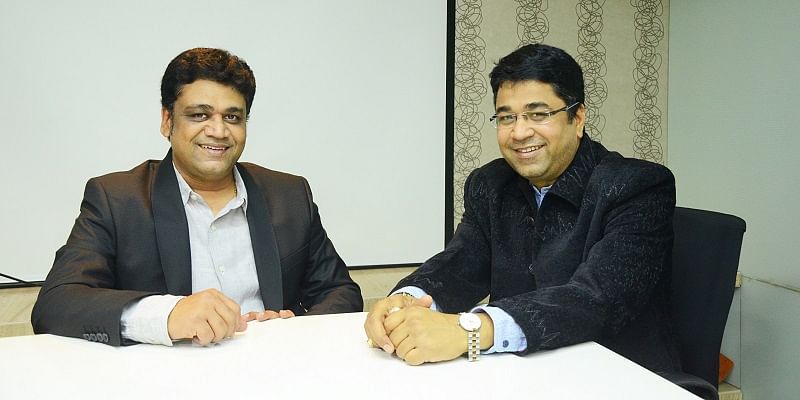 There may be a proliferation of apparel brands in the market, but that doesn't stop new ones from making an appearance. But not many make a mark and stand out.
Enter Raisin, a contemporary fusion fashion brand that aims to offer women the perfect mix of comfort and style. Launched in 2018, the brand has deployed a phygital strategy to reach out to more consumers across India.
The brand was founded by brothers Vikash and Vishal Pacheriwal, who had 30 years of experience of running a fabrics company. They wanted to channelise their expertise by creating an ethnic, modern brand for today's woman. The brothers invested Rs 7.5 crore of their own money into Raisin.
"Launched with Bollywood actress
Bhumi Pednekar as the face of the brand
, Raisin's first year was an interesting journey. Perceived by the audience as one of the most comfortable fashion choices in the market, the brand was
well received from the get-go
," Vikash says.
Each collection focused on offering comfort along with trending styles so as to keep customers happy.
"In the first year, we launched Raisin in over 120 Shop-in-Shop (SIS) stores across the country, with a loyal customer base building with each purchase," he adds.
---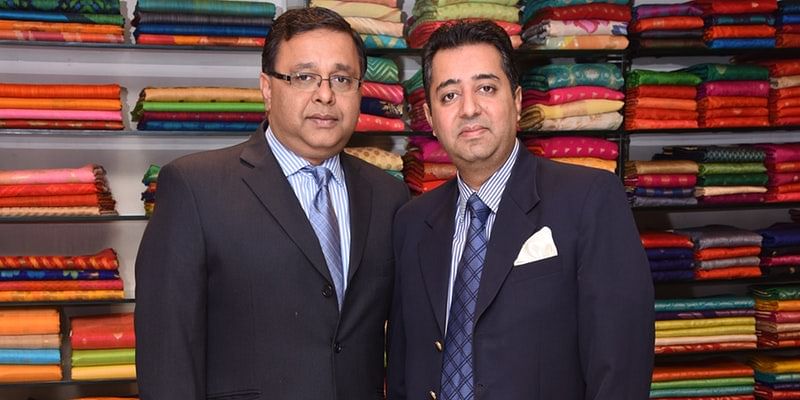 75 years and counting: How Greenways grew from a knitting shop to a sought-after ethnic wear brand
---
The early days and the business
The brothers grew up seeing their family business, Parvati Fabrics Ltd, which was founded in 1984. The manufacturers and exporters of designer lehengas, sarees, semi-stitched Indian dresses, salwar kameez, suits, and gowns were exporting Indian wear to 14 countries.
The business was doing well, but the brothers wanted to make it relevant to modern consumers. They zeroed in on fabrics of superior quality and comfortable designs to stay ahead in the millennial and Gen Z race.
In the first year, the founders experimented with various styles and realised that fashion is, and always will be, a fast-changing industry. To keep up with these changes, Raisin continued to evolve: from contemporary fusion fashion to ethnic wear, offering sarees, contemporary jewellery, and even masks amidst the pandemic.
"Early on, our biggest struggle was to establish the
Surat-headquartered brand
and penetrate the B2C market. Surat is known as a textile hub, but essentially for wholesale markets. A
B2C brand of national scale from Surat was novel
and we had to work to pass the test of quality and serviceability," Vishal says.
The co-founders focused on a three-pronged strategy: launching an ecommerce channel for their D2C brand, 120 Shop-in Shop-stores in malls and high street along with selling on ecommerce aggregators like Amazon.
Today, their business is active and strong on online and offline channels.
"When we started Raisin, we were clear that we wanted a strong presence on both channels. Today, our trade channels are spread across the country and online deliveries are available across India. Our revenues depend on both these models," Vikash says.
The brothers believe that B2B and B2C are equally important channels for any business to grow, as people may want to "touch, feel, and then buy".
"That is the reason an amalgam of both channels is crucial; a strategy that Raisin has adopted since inception," Vishal says.
New product designs are based on customer feedback. The brand takes various styles to the design board and then to its partner factories to launch trendy, fast-moving, and comfortable styles.
Scaling a new brand is tough, and the company was sure that its products would require a good distribution story. The founders decided to sell their brand in large format stores, and soon had a presence in Central, Project Eve, and Lifestyle stores."
---
From a small shop in Kolar, this entrepreneur went on to build a Rs 35 Cr ethnic wear brand
---
Vikash and Vishal, founders of Raisin
Market outlook and the future
According to Statista, revenue in the apparel market amounted to $77,392 million in 2020. The market is expected to grow annually at 9.5 percent CAGR between 2020 and 2025. The largest segment is women's apparel, with a market volume of $35,102 million in 2020.
"Our plan for the next 18 months is to enter many more large-format stores and hit the target of 300 SIS stores. We are now present in 210 stores across India. Another major milestone will be the launch of our jewellery and ethnic wear. We want to make Raisin a one-stop destination for all fashion enthusiasts and shoppers," Vikashsays.
With more than 30 years of customer and industry knowledge, the founders have good insight into consumer behaviour and market trends. Their online bets show that customers often make deal-friendly and emotion-based purchases.
"People look for styles that meld well with their preferences and trending choices, quality of materials, and durability of products. This sets us apart from the rest," Vishal says.
As of now, Raisin has more than 2.5 lakh customers. For the financial year 2020, the company's revenue was at Rs 20 crore.
The founders say they would have hit Rs 40 crore in revenue by 2022 in a pandemic-free world. Business has been hit by COVID-19, but "our online market has seen growth during this time", they say.
Raisin competes with brands like W, Biba, Imara, and many others in the ethnic wear fusion market in India, 75 percent of which is unorganised.
Consulting firm BCG says retail will be a $1 trillion market by 2025. Raisin is clearly in the right place, at the right time.
---
Edited by Teja Lele Desai
India's most prolific entrepreneurship conference TechSparks is back! With it comes an opportunity for early-stage startups to scale and succeed. Apply for Tech30 and get a chance to get funding of up to Rs 50 lakh and pitch to top investors live online.
Vishal Krishna
Dailyhunt
Disclaimer: This story is auto-aggregated by a computer program and has not been created or edited by Dailyhunt. Publisher: YourStory