Your Story
How these childhood friends from Odisha built a Rs 80 lakh business in just 8 months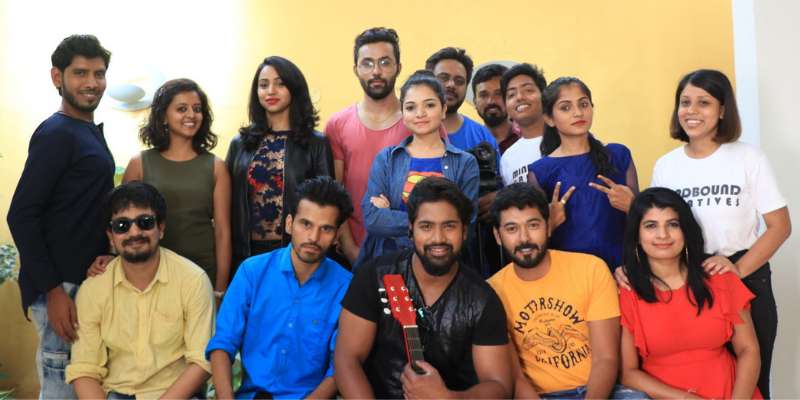 What happens when a filmmaker and a brand strategist come together to start something on their own?
For childhood friends Smaranika Jena and Shushrut Mohanty, it meant the inception of a creative advertising agency that could successfully plug the gap in the market to serve both big enterprises and startups.
Team Mindbound Creatives
Smaranika, with her background in marketing and experience at Cognizant Technology Solutions as an analysis programmer, brought in branding expertise.