News
Misguided Missiles Will Drive Across More Than 40 Countries For The 2020 Mongol Rally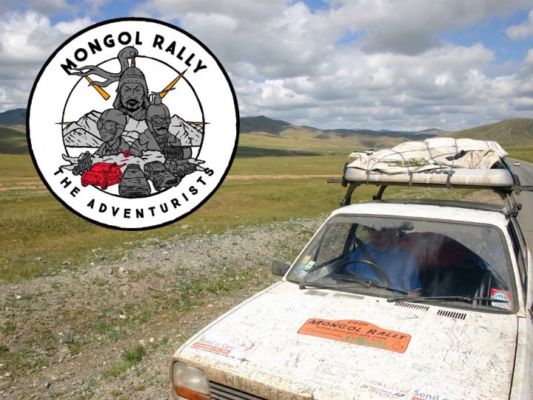 Ashish Prabhu, Divya Pai, and Abhishek Dwivedi are the three team members of Misguided Missiles.
They plan to raise Rs 20 lakh to be donated to two NGOs, Cool Earth and India's Mijwan.
Mongol Rally is a 100-day long drive across more than 40 countries in small-capacity cars and motorbikes.
Imagine driving across a rutted terrain on nonexistent roads in desolate landscapes. Now imagine doing it in a cheap and underpowered compact car which you bought from an abusive previous owner with used tyres, shot suspension, few spares, and no support. That's the adventure that Abhishek Dwivedi, Divya Pai, and Ashish Prabhu will undertake at this year's Mongol Rally. They call themselves the Misguided Missiles and they will embark on a 100-day drive across Europe and Asia with nothing more than their own wits and team members for comfort.
What is the Mongol Rally?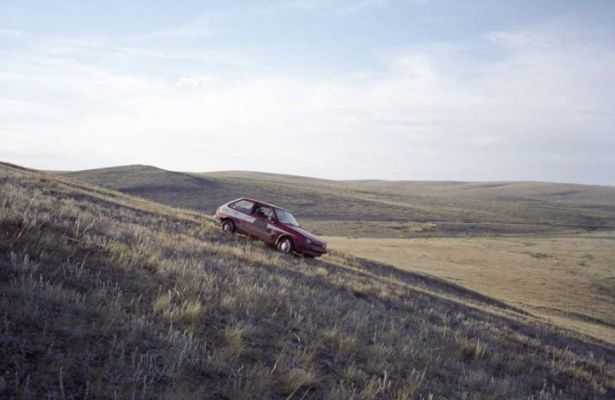 The Mongol Rally is a deconstructed adventure tour which has as many loose ends as a shredded sweater. You're given the address of the starting point and the finish line and no instructions on how to get there. The idea is to pull you out of the comfort you've come to afford in your urban life and expose you to "one of the most interesting things in life: the unexpected."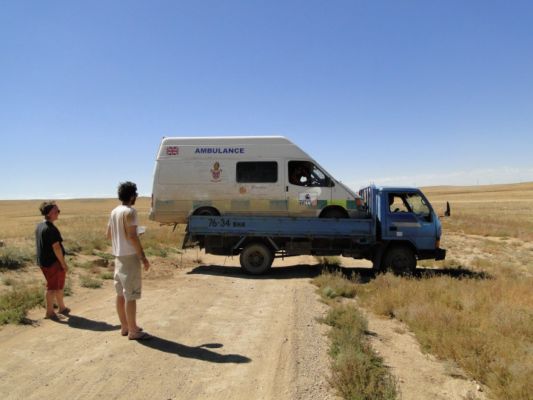 There are but three rules for undertaking the Mongol Rally -- you have to drive a crapcan, you'll be on your own, and you have to raise at least GBP 1,000 for charity.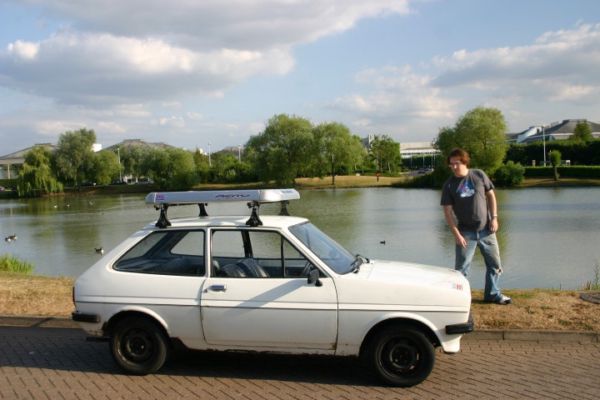 First, the car you drive has to be equipped with a 1200cc engine or less, preferably below 1000cc. It has to be small, inexpensive, and barely (but surely) legal. The point is to get something that doesn't have the kit or power for the job. You can also do the rally on a motorbike as long as it displaces 125cc or less.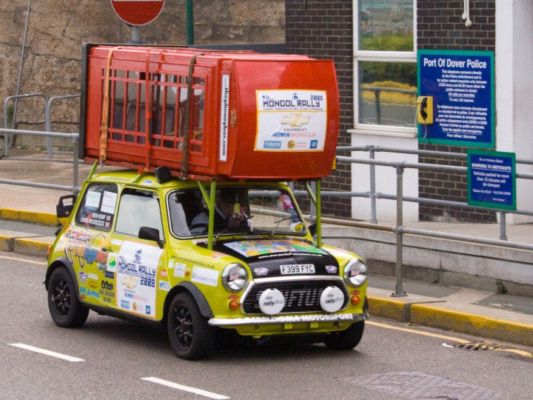 The only support you're allowed to have is from your co-drivers and/or passengers and friendly locals. You're not allowed to have a backup vehicle or support from any external agency. Don't even think about reaching out to the Mongol Rally office to bail you out of tight spots.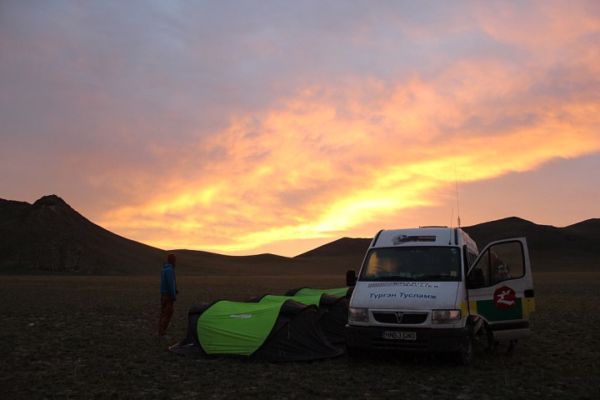 Thirdly, you'll have to give back to society and to mother Earth. The minimum amount each team has to raise is GBP 1,000, of which GBP 500 will go to the UK-based Mongol Rally official NGO Cool Earth, and the rest to any other charity or cause.
Who are the contestants?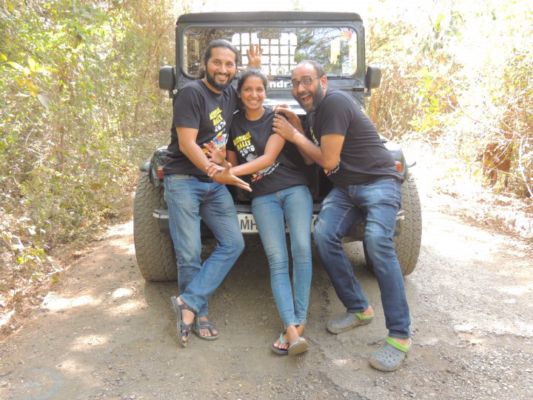 From left: Ashish, Divya, and Abhishek
Ashish, Divya, and Abhishek are seasoned travellers and adventurers. They have been seeking sponsorship and organizing fundraisers for the Rally and for the NGO Mijwan. Misguided Missiles has a Ketto page for crowdfunding donations and appreciates all donations monetary or in kind.
At first, they had considered doing the rally on a motorcycle. "We thought that a motorcycle is pretty much our comfort zone, so let's put a little more adventure into it and try and do it in a car," says Abhishek. The rally organisers would be proud.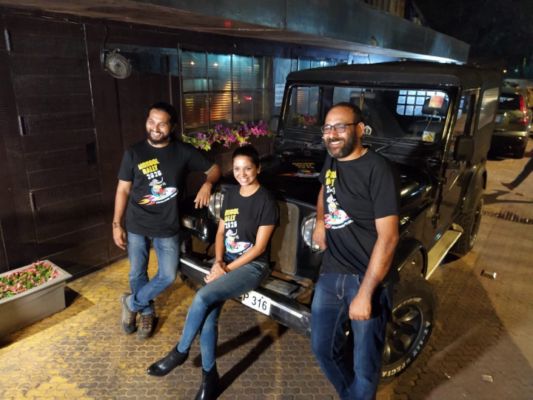 The team is preparing for the rally by soliciting sponsorship, holding fundraisers, submitting and timing visa applications, and mapping their route for the Rally. Misguided Missiles also has a Ketto page for crowdfunding support.
Ashish Prabhu: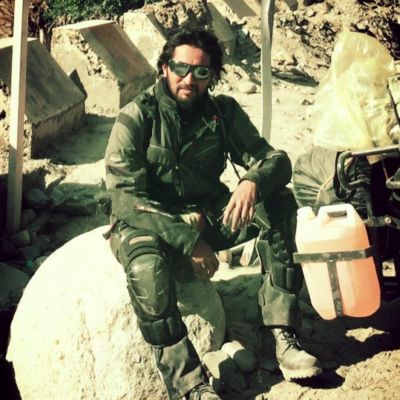 Ashish is an experienced rally rider and mountaineer. He had a podium finish in the 2015 Raid de Himalaya and has participated in the raid on two other occasions. In 2016, he raced his motorbike in the Maruti Suzuki Desert Storm rally. A trained paragliding pilot and martial artist, Ashish quit a comfortable corporate job to adopt a village school in Himachal Pradesh. He co-founded Wanderknots, an experiential travel company which organizes backpacking road trips, motorcycle trips, and treks. This helps Ashish stay in the mountains for most of the year, where he can practice paragliding, climbing, and racing his motorcycle.
Abhishek Dwivedi: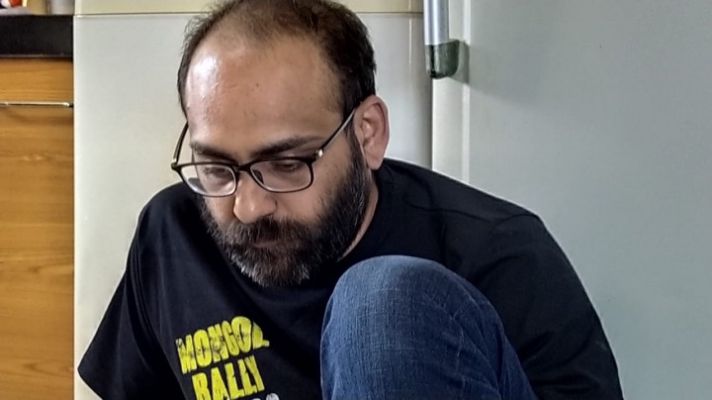 Abhishek trained as a strategy designer at NID is the co-founder of Let's Playy and other startups. He's a motorhead who's ridden across the country for over 15 years. For the last three years, he had been preparing for the rally, seeking sponsorship and accumulating funds. But in 2020, he and his team could finally cross another item off their bucket lists.
Divya Pai: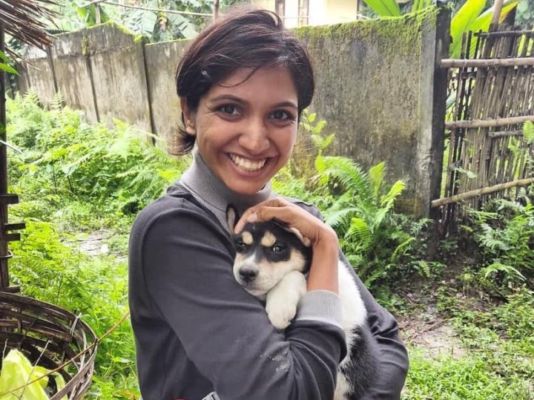 Divya is a trained mountaineer and scuba diver who has co-founded two brands, Wanderknots and Innately Organic, which makes organic and vegan skincare products. Her career as a sportswoman and model has had her travelling across the country and to other countries. She has a Bachelor's degree in IT and a Master's in Tourism Management. The Rally is special to her since it is a chance to meet people from all over the world and an opportunity to help the girls of Mijwan excel in sports.
Why is the team doing this?
To feed their sense of adventure and to raise money to build a sports complex for girl children. Mijwan is an Indian NGO which works toward women's development in the country. It built a badminton court for underprivileged girl children. Given the opportunity, the girls of Mijwan started building their skills and with regular practice, reached district and state-level competitions.
Abhishek Dwivedi has previously worked in Mijwan and saw the opportunity as a chance to give the girls something more. His team plans to raise a total of Rs 20 lakh to build a sports facility for the girls of Mijwan to give them a shot at national-level competitions.
How do they prepare for the Rally?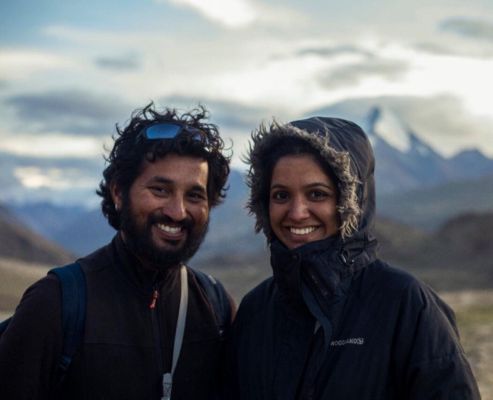 All members of the team are physically fit and in perfect health. They have charted out the route and filled out their visa applications. They are still searching for a car, but that's an adventure in itself.
Since they are the only team from India, they are knocking the doors of domestic carmakers for a made-in-India car. If that doesn't work out, they could buy a secondhand India-made hatch and ship it to the UK for the start of the trip. If they can find a compact car for less in the UK, it might be worth the risk of going car-less to the UK and buying and preparing the car there.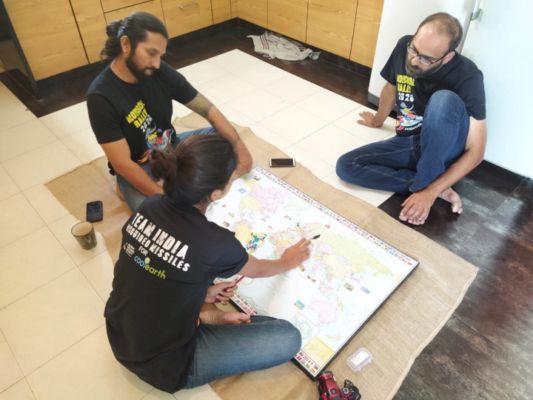 Despite the extensive planning and fall-back options, there are far too many things that could go wrong. If you ask Abhishek, Ashish, and Divya, they wouldn't have it any other way.
The itinerary: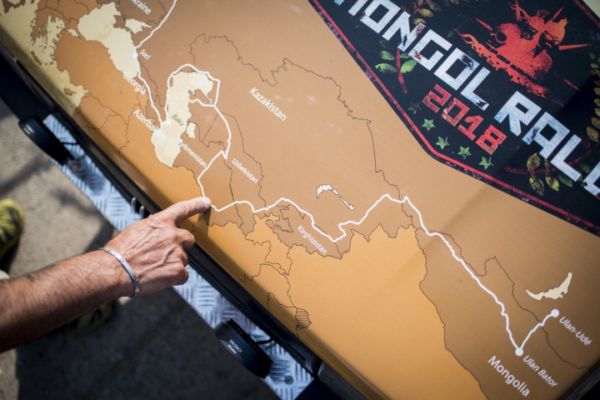 The 2020 Mongol Rally begins on July 19 in the Matterley Basin in Hampshire, UK. The start line was moved from London to the Czech Republic, but this year it's back in the organisers' home country. Riders and drivers will get to Prague the next day and then meet up in Romania on July 24. The finish line isn't in Ulaanbaatar, Mongolia. It's 650km North in Ulan Ude, Russia, and will open on August 13. The final day of the rally is September 14.
What lies in store for them: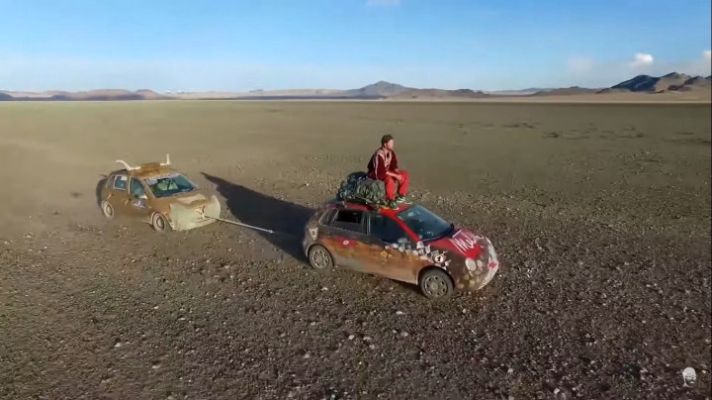 The Rally revels in its status as an organic, salt-of-the-earth affair. "It's a bucket list item for travellers," Abhishek tells us. It doesn't let you choose the kind of experiences you might have on the trip. "You'll still drag and cajole your sorry carcass of a car across the dusty Mongolian steppe and vomit Chinggis Gold through your nose after a heavy session with some friendly nomads," says the website.
We wish the team the very best in their noble endeavour and can't wait to hear their stories when they return. If you have any support to offer Misguided Missiles for their efforts, donate at their Ketto page. You can also follow their activities on their Instagram page. Their latest update is a lottery-based ride-along trip which they would offer on different legs of their journey to donors.
Dailyhunt
Disclaimer: This story is auto-aggregated by a computer program and has not been created or edited by Dailyhunt. Publisher: ZIGWHEELS