News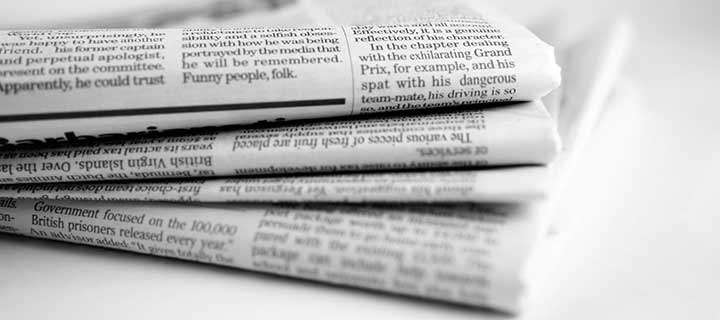 News
Home

Image Source : OPPO Oppo confirms to launch smart TV next month. Chinese smartphone maker Oppo has officially announced to launch its smart TV in October. The announcement was made during the Oppo Developer Conference (ODC) 2020 where the company unveiled ColorOS 11 and Oppo ECG Edition for the Chinese market. Yi Wei, General Manager at Oppo, did not reveal much about the actual TV but announced it is...

Home

Image Source : GETTY IMAGES Dean Jones' demise leaves an enormous gap in our lives, says wife Dean, who was part of the Star Sports commentary panel for the 13th Indian Premier League (IPL) edition being held in the United Arab Emirates (UAE), died in a Mumbai hotel on Thursday afternoon after suffering a cardiac arrest. The 59-year-old, who played 52 Tests and 164 ODIs for...

Headlines

Parisian commuters in their thousands reacted to the Covid-19 epidemic by ditching public transport and walking or biking instead, but now they find themselves fighting each other for space on the crowded streets. Twice daily during rush hour, throngs of cyclists teem through central Paris, in many places using cycle lanes specially widened to encourage people to avoid cramming...

Home

Image Source : PTI RIL's retail arm receives Rs 7,500 cr from Silver Lake for 1.75 per cent stake sale Billionaire Mukesh Ambani's Reliance Industries Ltd (RIL) on Saturday said it has received Rs 7,500 crore from US private equity firm Silver Lake Partners, which has picked up 1.75 per cent stake in its retail arm. Earlier, on September 9, RIL had announced that...

Home

Complaint filed against Kangana Ranaut in Karnataka court for tweet against farmers opposing farm billsComplaint filed in Karnataka Court seeking FIR against Kangana Ranaut for tweet against farmers opposing Farmers Bills, reports Bar and BenchFarmers' demands are valid & justified, Listen to voice of the nation, Mr. Modi, says RahulFarmers'...

News

In a mammoth task spanning five years across tough terrains in Kerala, a team of over 1,000 birdwatchers has completed the field surveys for the 'Kerala Bird Atlas'. In what is believed to be Asia's largest citizen science bird project, the Bird Atlas will give an insight into the distribution of birds in the state and significantly chronicle the impact...

Home

The last couple of days were really tough for India skipper Virat Kohli. He was criticised from several quarters after an indifferent performance for Royal Challengers Bangalore against Kings XI Punjab. He dropped Kings XI Punjab captain KL Rahul twice and the latter went on to make his India captain pay a big price for the same. Rahul was on 83...

All News

Kangana Ranaut has been courting a lot of controversies lately. The actress has landed in one more case, as a criminal case was filed against her in Karnataka's JMFC court. This is following her tweets on the farmers' protests in the country. The actress was flagged for calling protestors 'terrorists' in her tweet on September 20th. Kangana courts legal trouble over tweet ...

Home

Patna: As the Election Commission announced the dates for the Bihar assembly elections, it seems to be a direct fight between the ruling Bharatiya Janata Party (BJP)-led National Democratic Alliance (NDA) and the RJD-led Opposition Grand Alliance (Mahagathbandhan). However, in these elections, several rookie parties and groupings will also be in the political fray. One such...

News

In a series of youth strikes worldwide, youngsters are protesting against the people's collective failure in tackling global warming. In one such unique act of rebellion, 18-year-old British activist Mya-Rose Craig is staging a protest from the Arctic ice cap, armed with a placard reading 'Youth Strike for Climate". Time is...
Loading...