Home
Top 6 Chatbot Features That Are Driving Impactful Customer Experiences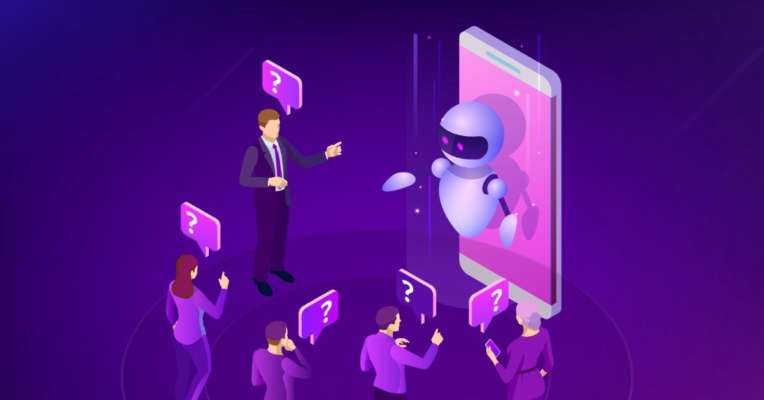 Around 85% of all customer interactions will be handled without human intervention by 2020
64% of customers feel that businesses should be able to address concerns 24/7
Everyday chatbots are inching towards error-free customer interactions and optimized outputs
Get this. According to recent research, around 85% of all customer interactions will be handled without human intervention by 2020. Mirroring similar sentiments, 95% of customers believe that the customer service domain will be among the major benefactors of the chatbot technology. Plus, as per a VentureBeat report, the global chatbot market is expected to exceed $1.34 Bn by 2024.
Considering the pace at which the chatbot technology is gaining traction, it's only natural to wonder which factors are driving this change. More importantly, it's essential to understand:
Do SMEs need to invest in this futuristic technology or is it only reserved for global enterprises?
To what extent will the customer support domain, the essence of every organization, stand to gain from this 'chatty' innovation?
How will this all-powerful technology drive a seamless experience from the user's perspective?
To address these pressing concerns, we've curated a list of the top six benefits that work in favor of the 'Chatbot Revolution' (for lack of a better term).
Image Source
Real-Time Support, 24/7 Access
'Instant' has become the go-to word for customers around the globe, be it for food, groceries, pick-and-drop services, etc. So why should the customer service field be left behind? We all know that today, every customer expects an instant response to their query, that too, anytime and anywhere. In fact, 64% of customers feel that businesses should be able to address concerns 24/7. Fail to do so, and negative word-of-mouth publicity can break your business for good.
Our suggestion: Move over to the winning side by integrating chatbots into your business philosophy. Perhaps the biggest advantage of leveraging chatbots is the promise of unparalleled convenience. How so? By facilitating real-time conversations with customers that are part human, part helpful, and completely hassle-free.
---
---
Reduced Efforts From Customers And Businesses Alike
The numbers say it all: Chatbots can reduce customer support costs by 30% and speed up response-time by answering 80% routine questions. In the startup world, every second saved is money earned. Naturally, speedy response times and reduced costs offer businesses a huge advantage.
You may be wondering how chatbots manage to pull off a feat like this. And rightly so. Simplistically, chatbots can address the basic, more common queries, thereby making more time for the support team. The team can channel its resources and energies towards more complex, problem-solving queries that require a more creative, analytical, and intelligent approach. Data suggests that around 34% of executives claim that the time that's freed up due to chatbot intervention allows them to embrace a deep-thinking and creating mindset rather than a routine-driven one.
From the user's perspective, the ability to get instant responses to every query gives chatbot the edge over manual support. No more follow-up emails, 100 un-returned calls, and furious customers!
Less Effort And Lower Chances Of Error
Getting maximum results with minimum effort is every startup's ideal scenario. In our opinion, no one understands this better than chatbots. Granted that they aren't born perfect, AI-powered chatbots continuously adapt and learn, much like humans on that front, with every conversation.
This means that they can connect the dots and mimic human conversations effortlessly so. In cases where they cannot offer a logical solution, the conversation can be directed to a team member. In short, businesses can leverage the best of all worlds using this seamless-yet-easy-to-use technology.
The point we're driving is this: Everyday chatbots are inching towards error-free customer interactions and optimized outputs, the ultimate goal of every business, big or small, agree?
By contrast, human support has its share of short-comings such as incorrect data entry, inaccurate calculations, tired resources due to long working hours and decreased productivity, personal biases creeping into the conversation, among others.
Proactive Communication, Prompt Service
It's not common knowledge but the chatbot can initiate communication with users on dedicated pages (Think: Product, Services, Cart etc.) As you may have guessed, this helps support users in their journey by assisting them in finding the best suitable product/service throughout the customer experience.
You don't need an additional asset to assist users as chatbots ensure that at no point will the user feel lost. All in all, for the user, support is always at their fingertips, quite literally in this case! That's not all. Chatbots also offer quick support by sending 'How-to' videos and tutorials in order to deliver product-specific knowledge should the user need it. The central idea is to cater to every need of the user as swiftly and efficiently as possible, without compromising on quality or service.\
Chatbots Double Up As Leadbots
An innovative feature, some chatbots come with a Lead Routing option. Essentially, what this does is that it directs users to specific destinations regarding said product/service. The magic lies in the fact that the redirection is completely in sync with the user's demands, needs, wants, aspirations, or motivations.
Personalised Offers A Customised Experience
Who doesn't want a personalised experience that addresses your needs? This is where a chatbot can come in handy. You can send personalized offers in order to boost sales and offer discounts to the customer if they're seen abandoning their shopping carts to lure them in.
Closing Thoughts
A Business Insider Report claims that users prefer messaging/texting apps over social media ones. And we all know that messaging, in particular, is a chatbot speciality.
In sum, it goes without saying that as an investment, chatbots pay for themselves with a much higher ROI. As a technological resource, their benefits far outweigh manual intervention. As an asset, they're every bit worth their salt as they produce consistent, error-free results with a smiling customer on the other end of the screen.
Dailyhunt
Disclaimer: This story is auto-aggregated by a computer program and has not been created or edited by Dailyhunt. Publisher: Inc42