Home
Banking Sector Recovery Hits Major Roadblock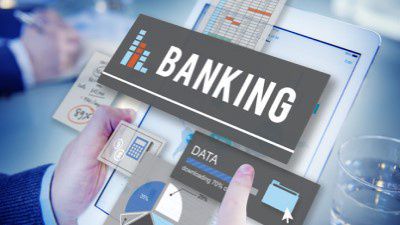 By Arjavi Indraneesh
The banking system has been slowly recovering from the crippling toxic assets problem has hit another roadblock in the form of Covid-19. Rating agency Standard & Poor's says the asset quality will deteriorate, credit costs rise and profitability decline due to the challenging environment caused by the pandemic.
These are the key takeaways from the rating agency's mid-year review of India's banking sector.
The Covid outbreak in India and two months of lockdown-longer in some areas-led to a sudden stop in the economy. That means growth will contract sharply this fiscal year (ending March 2021), which has prompted the agency to lower its growth forecast for fiscal 2021 to a 5.0 per cent contraction, leading to heightened economic risk for Indian financial institutions.
Delay in recovery of NPLs will be a major outcome of this crisis. The economic slowdown has interrupted the process of asset quality improvement on the back of the resolution of some big cases under a new bankruptcy law (Insolvency and Bankruptcy Code, or IBC) over the past 18 months.
In addition, the government has now announced that no new insolvency cases may be initiated under IBC for defaults occurring in the six-month period (which may be extended up to one year) from March 25, 2020. This is likely to further delay prospects of non-performing loan (NPL) recovery.
The review, however takes note of the government remaining supportive to the banking sector. We expect the government of India to remain supportive of public sector banks, as reflected in its ongoing recapitalization plan. We continue to see a very high likelihood of government support for state-owned banks in India. We expect the government to provide capital support, if required, even though it has not specifically allocated any amount in the budget for fiscal 2021," the review points out.
According to S&P, the medium-term growth prospects remain strong and as such the economy will achieve a strong recovery following the deep contraction this year, in view of which the real GDP growth is forecast at 8.5 per cent in fiscal 2022. The economy's long-term outperformance highlights its resilience.
The agency believes that India's wide range of structural trends, including healthy demographics and competitive unit labour costs, work in its favour. But asset quality stress needs to be watched carefully.
Against the backdrop of a likely increase in loan defaults and delayed recoveries, S&P expects the banking sector's weak assets to shoot up to 13 per cent-14 per cent of gross loans by the end of fiscal 2021 from an estimated 8.5 per cent on March 31, 2020. Moreover, the banks could be saddled with this huge stock of weak loans next year too and see meaningful recovery only after that.
The performance of the nonbank financial companies (NBFC) sector is also a cause of worry. The NBFC sector, at 8.8 per cent of the banking system's loans, is another source of vulnerability for banks. S&P expects that the current economic downturn will hit a small part of the NBFC sector harder than the banking sector, given some of the NBFCs lend to weaker customers.
NBFCs also face accentuated liquidity risks. Some banks could make loss and require capital replenishment. The rating agency forecasts profitability to worsen in the next 12 months, with the banking sector incurring a loss of 0.3 per cent of average assets in fiscal 2021. The increase in credit costs in fiscal 2021 could more than offset the benefit from trading gains amid falling interest rates, a reduction in cash reserve ratio requirements, and a lower tax rate.
S&P expects losses at public sector banks to be higher than in the private sector, which enjoy better pre-provision earnings. While most of the public sector banks improved their capitalisation last year, the loss would necessitate some of them to raise capital to avoid breaching the regulatory minimum requirement and to grow, it says.
Rating agency Moody's last month had downgraded the long-term local and foreign currency deposit ratings of HDFC Bank and SBI to Baa3 from Baa2, as part of its ratings action on 11 Indian banks. It also placed long-term ratings of Bank of Baroda, Canara Bank, Bank of India and United Bank under review for downgrade. The action came just a day after Moody's downgraded India's sovereign rating from 'Baa2' to 'Baa3', citing challenges in implementation of policies to mitigate risks of a sustained period of low growth and deteriorating fiscal position. In fact, in its release, announcing the ratings action on the banks, Moody's cited the downgrading of India's ratings as one of the reasons.
(IPA Service)
Dailyhunt
Disclaimer: This story is auto-aggregated by a computer program and has not been created or edited by Dailyhunt. Publisher: India Press Agency