News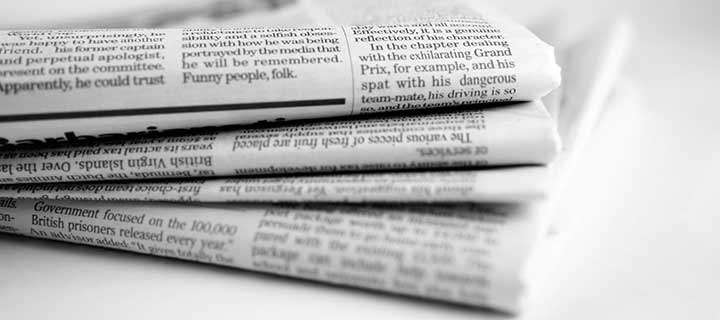 News
Headlines

American President Joe Biden announced on Wednesday that all US troops will leave Afghanistan by September 11 - on the 20th anniversary of the 9/11 terror attacks that had taken them there in the hunt for al-Qaeda. Biden said 'it's time to end America's longest war', adding that the US will still hold the Taliban 'accountable'. The drawdown is not based on conditions and will start before May 1,...

Headlines

In a matter of days, the white police officer who fatally shot a Black man in a Minneapolis suburb went from being a respected professional who trained less experienced colleagues and led the department's union, to a criminal defendant held up by community activists as a symbol of police aggression toward Black people. Former Brooklyn Center police officer Kim Potter shot 20-year-old...

Headlines

A rising number of double-mutant strain of SARS-CoV-2 is circulating in Maharashtra, the director of the National Centre for Disease Control (NCDC) confirmed on Wednesday. 'Different kinds of mutations have been found in Maharashtra, but there is definitely a rising trend of double-mutant variants in several cities. This trend has not been noticed across the state,' Dr. Sujeet Kumar Singh,...

Headlines

The US on Tuesday said it values the regional security partnership in the Indo-Pacific region as it sought to allay outrage over the April 7 intrusion in India's Exclusive Economic Zone (EEZ). The USS John Paul Jones, a warship of the 7th Fleet, 'conducted a routine Freedom of Navigation Operation in the Indian Ocean', a department of defense spokesperson said in a statement on...

Headlines

The Indo-Pacific concept is a signal that India won't be confined between the Malacca Strait and Gulf of Aden, and the country will work with partners such as France and Australia to ensure an open and inclusive region, external affairs minister S Jaishankar said on Wednesday. Participating in a virtual discussion with his Australian and French counterparts, Marise Payne and Jean-Yves Le...

Headlines

The number of new Covid-19 infections in the Capital soared past previous records, with 17,282 cases recorded in the 24 hours till Wednesday and the test positivity rate - a crucial proxy for outbreak severity - was higher than it had been in the city's last two waves, bringing yet more signs that the crisis has taken an unprecedented turn and may now require stringent curbs. Over the...

Headlines

For the third day in a row, the Capital reported its highest ever single-day spike in Covid-19 infections, adding 13,468 cases of the disease on Tuesday, as the pandemic continued its alarming spread in Delhi. The city has in the past three days added 35,733 fresh cases — more than February and March combined, when it added 27,334 cases, highlighting the rate at which cases have spiked in the...

Headlines

Health department officials of Telangana and Andhra Pradesh have sounded a high alert with the rapid increase in the number of positive cases for Covid-19 in the last few days. According to an official bulletin from the Telangana state medical and health department on Wednesday, as many as 2,157 new positive cases and eight deaths were recorded by Tuesday night. The total number of...

Headlines

Private sector lender HDFC Bank on Wednesday said it plans to raise up to Rs.50,000 crore through private placement of debt instruments over the next 12 months. The bank's board will consider the proposal on April 17. '...We wish to inform you that the bank proposes to raise funds by issuing perpetual debt instruments (part of additional tier I capital), tier II capital bonds and long-term bonds...

Headlines

Beauty and lifestyle company Nykaa has finalised five bankers for its initial public offering (IPO) that is expected to raise about $500 million ( ₹3,754 crore), two people aware of the matter told VCCircle. The bankers are Kotak Mahindra Capital Co., Morgan Stanley, BofA Securities, Inc. (previously known as Bank of America Merrill Lynch), Bank of America Merrill Lynch, CitiBank and ICICI Securities, the...
Loading...