News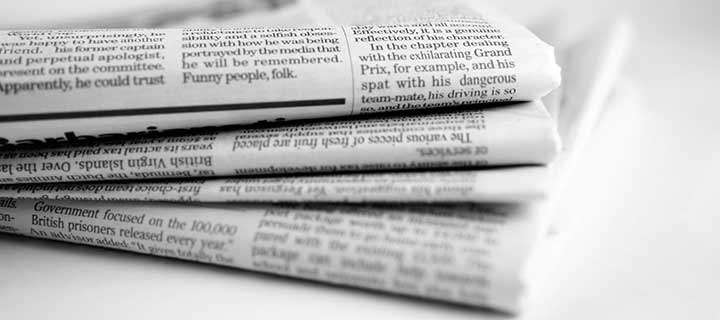 News
All News

Hundreds of Palestinians demonstrated in the West Bank and Gaza against the United States' sponsored normalization agreement between Israel and the United Arab Emirates (UAE). The Islamic Jihad Movement and other Palestinian factions organised the demonstration in Gaza city. Leaders of the factions, including the Hamas movement, joined the protest on Friday, Xinhua news...

Tamilnadu News

Reportedly the Central Bureau of Investigation (CBI) has recorded a few more statements in sushant singh rajput death case. While the agency has not disclosed the identity of the people who have been questioned, sources claim that they are pivotal to the case. Earlier, the cbi recorded the statements of the actor's family members.Sushant Singh Rajput death case has been...

Home

BENGALURU: Section 144 of Code of Criminal Procedure (CrPC) has been extended in areas under DJ Halli and KG Halli police station limits by 24 hours till 6 AM on August 16. Section 144 prohibits the gathering of four or more people at a place. Bengaluru: Section 144 has been imposed in areas under DJ Halli and KG Halli police station limits till 6 am...

Ap Politics

Reportedly prime accused in the delhi hawala racket Luo Sang alias charlie Peng was earning enough profit even when he was 19. Back in tibet, he started off as a trader in a local medicinal herb called Dong Chong Xia Cao. In 2009, at the age of 31, he went to nepal on foot along with six Tibetans. Then in 2014, he...

News

Chennai, Aug 14 : Tamil Nadu Governor Banwarilal Purohit, who had tested Covid-19 positive earlier this month, tested negative on Friday. In a statement, the Kauvery Hospital here said that 'his determination has helped in his speedy recovery and he continues to remain active'. Purohit had tested positive for coronavirus on August 2 and was advised home quarantine. Disclaimer: This story...

News

Mumbai, Aug 14 : Attempting to corner the Centre on the eve of Independence Day on Saturday, the Maharashtra Pradesh Youth Congress on Friday sought to know from Prime Minister Narendra Modi who has actually benefited from the Rs 20-lakh-crore assistance package announced four months ago. Leading a MPYC agitation, the party President Satyajeet Tambe said the PM insists that a Rs 20 lakh-crore...

Home

JAMMU, AUGUST 14: The Government on Friday informed that 540 new positive cases of novel Corona virus (COVID-19), 119 from Jammu division and 421 from Kashmir division, have been reported today thus taking the total number of positive cases in Jammu and Kashmir to 27489. Also 11 COVID-19 deaths have been reported from Kashmir Division. Moreover, 640 more COVID-19 patients have recovered...

Tamilnadu News

According to sources sonu sood on thursday announced he will arrange travel of 39 children from philippines to New delhi for their liver transplant surgery. The actor, who has catapulted to the national spotlight for his work in helping migrants reach their home amid the COVID-19 pandemic, will be flying 39 kids, between ages one to five, to the...

Home

GANDERAL, AUGUST 14: Inspection team of Divisional Control Room (DCR) comprising of Additional Deputy Commissioner to Divisional Commissioner Kashmir, Shrikant Balasaheb Suse and Nodal Officer COVID-19, Testing labs Dr. Jitendra Mehta today visited Ganderbal and chaired a meeting with the Health Department to have first-hand appraisal of COVID-19 mitigation efforts in the...

Home

POONCH, AUGUST 14: District Development Commissioner, Rahul Yadav on Friday chaired a District Level Review Committee (DLRC) meeting attended by the bankers and officers of the line departments to review the progress achieved under various schemes being implemented by banks in collaboration with the line departments. During the meeting, the Lead District Manager apprised that...
Loading...