News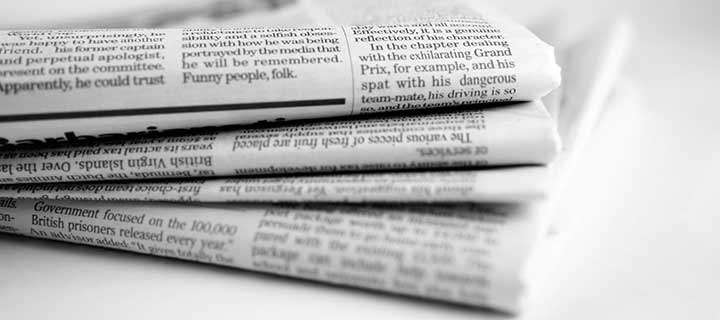 News
Headlines

The Supreme Court on Monday turned down a plea by the Uttar Pradesh government seeking to stop the Allahabad high court from examining the state's contentious anti-conversion law, and said that no constitutional court should be taken 'lightly'. A Supreme Court bench, headed by Chief Justice of India (CJI) SA Bobde, made it clear that it will not transfer the petitions against...

Headlines

India's ministry of electronics and information technology has issued fresh notices to make permanent a ban imposed on video app TikTok and 58 other Chinese apps in June, Indian media reported late on Monday. When it first imposed the ban, the Indian government gave the 59 apps a chance to explain their position on compliance with privacy and security requirements, the...

News

Bhubaneswar, Jan 25 : As many as six personalities from Odisha will receive Padma awards for their notable contributions towards the welfare of society. Sculptor Sudarshan Sahoo will receive the Padma Vibhushan for his contribution to the field of art. Five others from the state to receive the Padma Shri include Shanti Devi (social work), Purnamasi Jani (art), Rajat Kumar Kar (literature and education),...

News

Hyderabad, Jan 25 : Over 20,000 private healthcare workers in Telangana were administered Covid vaccine on Monday. Out of 42,915 benificiaries who were to be vaccinated, 20,359 received the shot at 495 centres across the state. Only 47.4 per cent of beneficiaries were vaccinated. Monday was the first day for vaccinating private healthcare workers and the sixth day of vaccination...

Headlines

The Justice Department's inspector general has opened an investigation into whether department staff members sought to use the agency to alter the outcome of the 2020 election and overturn President Joe Biden's victory. The department didn't say what prompted Inspector General Michael Horowitz to open the inquiry, but it came after the New York Times reported that Jeffrey...

India

Ahmedabad, Jan 25 : The Syed Mushtaq Ali T20 quarter-finals will commence on Tuesday with Karnataka facing Punjab in the first quarter-final beginning noon. Their match will be followed by the second quarter-final in which Tamil Nadu will play Himachal Pradesh. 'We are very excited. We beat Karnataka in the league stage by nine wickets, after restricting them to a low total....

Headlines

Italian Prime Minister Giuseppe Conte will resign on Tuesday morning to avoid a damaging defeat in the Senate and maneuver to return at the head of a new government. Conte will preside over a cabinet meeting at 9 a.m. in Rome and then head to President Sergio Mattarella's office to formally step down, according to a government statement. The idea is that by preemptively offering...

Headlines

President Joe Biden on Monday appeared to boost his goal for coronavirus vaccinations in his first 100 days in office, suggesting that the nation could soon be vaccinating 1.5 million Americans on average per day. Biden signaled his increasing bullishness on the pace of vaccinations after signing an executive order to boost government purchases from US manufacturers. It was...

News

New Delhi, Jan 25 : Seven sportspersons were on Monday conferred the Padma Shri award. The awardees include no cricketer. The list of awardees:P Anitha (basketball), Mouma Das (table tennis), Anshu Jamsenpa (mountaineering), Sudha Singh (athletics), Virender Singh (wrestling in deaf category), KY Venkatesh (para-athlete) and Madhavan Nambiar (athletics coach). 13th Instalment of Rs 6K cr released to...

Headlines

At least half of Delhi's population may have been exposed the Sars-Cov-2 virus, the latest serological study in Delhi suggests, with 56% of the 28,000 people sampled during a citywide survey testing positive for antibodies, according to people aware of the findings who asked not to be named. The number was particularly high in the south-east district at 62%, the...
Loading...