Home
Tofu: Secrets For That Crispy, Yummy Perfection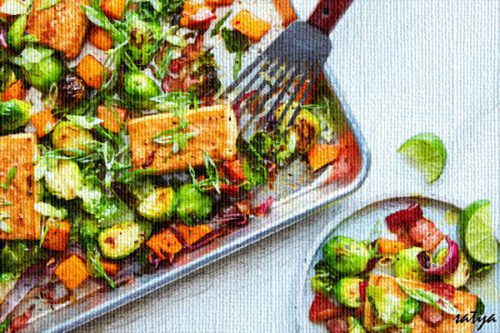 Treat it right, and tofu will provide an unending stream of breakfast, lunch, dinner, dessert, snack as well as condiment options. Treat it wrong, and you've got one soggy, flavour less bit of soy protein on your hands. Unlock the secrets to dynamite crispy, golden-brown perfection, and you'll never underestimate tofu again.
Soft Block Tofu: Versatile enough to be used in puréed applications and savoury dishes, this variety of tofu is equally at home in a puréed dessert (like pudding) as it is lightly battered and deep-fried.
Medium Block Tofu : Firmer than soft block, but delicate enough to crumble with excess handling; medium tofu can be baked to ensure it doesn't fall apart.
Firm/Extra-Firm Block Tofu: If you have a stir-fry in your menu, one should get to know firm and extra-firm tofu varieties. They keep their shape under pressure.
Soft Silken Tofu: This creamy tofu has a pudding-like consistency, and is ideal for blending into salad dressings, desserts, and even puréed soups. It provides a dairy-free way to add creaminess to most recipes.
Firm Silken Tofu: Made from denser soy, this has a creamy consistency but holds its shape better than soft silken tofu. It's ideal in Mapo Tofu and chunkier soups-and great when scrambled up like eggs.
Yuba: These soy noodles come from the skins of freshly-made tofu, and are a fantastic substitute for rice noodles in a stir-fry.
Not sure where to start? Get the pan, the fat, the vegetables, and the mix and let your imagination go for the best healthy food.
Dailyhunt
Disclaimer: This story is auto-aggregated by a computer program and has not been created or edited by Dailyhunt. Publisher: Odisha Bytes