Home
Five unheard tales of Mohammed Siraj's career, from beating his mother to joining a cricket camp despite being dengue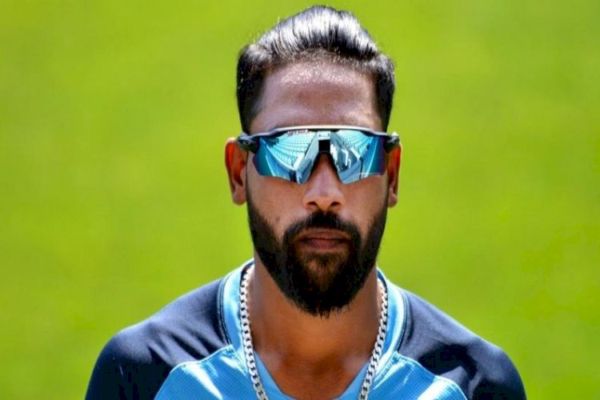 The victory of victory in Australia is still in the world cricket. Stories of victory, its superstars are still in the headlines. Mohammed Siraj is being seen as the brightest star. One story of their struggle is coming before the people. Born in the family of an auto driver, Mohammad Siraj deserves this compliment. He decided to stay in Australia even after his father's death before the series began. When he started his career in the second Test match in Melbourne, he showed amazing maturity. Suffered 'racial remarks' in Sydney but lost temper. In Brisbane, he performed five wickets in the innings. Today let me tell you five unheard stories of Mohammad Siraj's career-
When Mohammed Siraj used to play tennis ball cricket in childhood, he often got scolded by his mother. The father was still encouraging but the mother was sometimes beaten up. They used to complain that instead of focusing on writing, Mohammad Siraj always engaged in sports. Many times Mohammad Siraj used to do school 'bunk'. For this, they had to create a story. Actually, Mohammad Siraj's father used to bring 'tiffin' for him during school days. The day Siraj had to bunk the school, he used to tell his father that there is an event in the school today, so there is no need to bring food.
Used to play cricket with maternal uncle
When Mohammed Siraj grew up, he used to go to play cricket with his maternal uncle. At that time, Siraj used to get pocket money of Rs 70 daily. Of which 60 rupees were spent in petrol. Sometimes if the bike gets punctured, then the remaining ten rupees would also be spent. In these days, Mohammad Siraj took 9 wickets in a match. After this, he received a reward of five hundred rupees. The situation was such that even when Mohammad Siraj started playing Ranji Trophy, he still had a bike. While many of the players accompanying him used to come by car.
Mohammed Siraj, Mobile and Muflissi
This story is also about the struggle of Mohammad Siraj. Mohammad Siraj was going to play for Andhra Pradesh. The way was to go by bus. He was fond of listening to music. Mobile was needed to listen to music on the way. But there was no mobile at all. A friend had lent his mobile to Mohammad Siraj at that time, which ended the boredom of his journey.
Under-23 camp had escaped from the hospital
Mohammad Siraj was to join the under-23 camp. He had dengue a few days before that. Blood cells had reduced considerably. Mohammad Siraj was being given 'glucose' in the hospital. He told the coach that he would not be able to come to the camp. The coach felt that Mohammad Siraj was making excuses. He said that either reach the ground or sit outside the team. Mohammad Siraj had understood that now live or die, but you have to go to the field. Siraj left the hospital silently without telling the doctors.
When Virat was left looking at
Mohammad Siraj started his T20 career in 2017. The Test match against New Zealand in which he started his career. The match just before that was Ashish Nehra's last match. Mohammad Siraj was the great lover of Virat Kohli. When he reached the dressing room and saw Virat sitting in front, the time stopped. He was seen staring at Virat Kohli. At last, Virat Kohli asked - what has happened to you?
Dailyhunt
Disclaimer: This story is auto-aggregated by a computer program and has not been created or edited by Dailyhunt. Publisher: The Indian Print