Home
ShemarooMe Partners with IntrCity Railyatri, brings high quality entertainment to consumers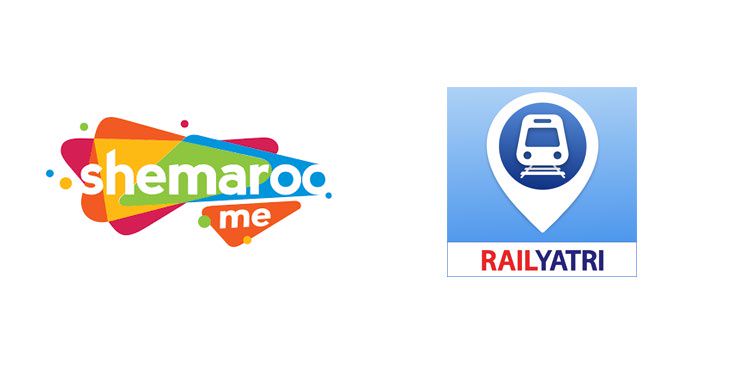 Mumbai: ShemarooMe, India's OTT channel from the house of Shemaroo Entertainment Ltd, today announced its association with IntrCity RailYatri, a multi-modal intercity mobility platform. This association will help distribute ShemarooMe's weekly vouchers to the users of IntrCity RailYatri booking tickets on their platform. The partners can expect many OTT transactions on the travel platform with such a consumer-first association. ShemarooMe has been constantly innovating and partnering with like-minded brands to ensure the users have access to the varied content of ShemarooMe at the touch of a button.
ShemarooMe has been entertaining the audiences by offering authentic video content across different genres and eras. ShemarooMe is a unique platform that gives the freedom of choice to the viewers by giving them the power to pick and choose from a large bouquet of the content of multi-genre and multi-regional content.
Catering to IntrCity RailYatri's 20 million-plus user base, ShemarooMe and IntrCity Railyatri both get committed revenue per month whereas users get content access for a week with ShemarooMe adding value on every ticket booking. With this partnership, travelers can now access ShemarooMe's diverse and entertaining content portfolio.
Zubin Dubash
Commenting on the association, Zubin Dubash, COO - Digital, Shemaroo Entertainment Limited, said "We are delighted to partner with IntrCity RailYatri and entertain the 20 Mn plus subscriber base of the app through our varied range of content. ShemarooMe offers Content as a Service (CAAS) to all enterprises and is committed to partner with brands to help them achieve their business objectives or address their challenges. Our association with IntrCity Railyatri will further help us enhance our offering in line with our vision."
Manish Rathi
Adding to this, Manish Rathi, CEO, IntrCity RailYatri said, "We have always believed in the overall journey experience which goes beyond booking a train or bus ticket and our various offerings like Live Train Status, PNR status have been delivering that for the travelers. Our branded fleet "IntrCity SmartBus" has always focused on delivering a great overall journey experience and entertainment on the go is a part of the same. Through our partnership, with ShemarooMe, our consumers will get access to wide range of entertainment content during their journey."
Tags: Manish Rathi RailYatri RailYatri Shemaroo Entertainment Limited Zubin Dubash Shemaroo Entertainment Limited
Dailyhunt
Disclaimer: This story is auto-aggregated by a computer program and has not been created or edited by Dailyhunt. Publisher: TVNews4u